Here's what the Autumn budget means for Wales
22 November 2017, 17:05 | Updated: 22 November 2017, 17:06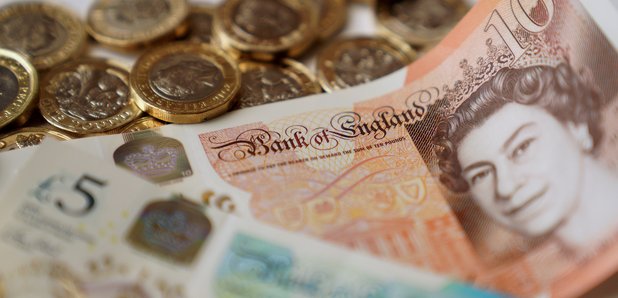 The Chancellor has set out his plans for the country's finances in the Spring Budget.
Philip Hammond has promised to "invest in a bright future for Britain" hinting at the end of austerity.
Here's how the announcements will affect people in Wales.
What it means for your wages ...
The national living wage will increase 33p to £7.83 an hour from April
The minimum wage for 21 to 24-year-olds will go up by the same amount to £7.38
The amount you can earn before being taxed will rise to £11,850
What it means for your finances ...
Stamp duty will be abolished for first-time buyers purchasing a house up to £300,000
Fuel duty on petrol and diesel will stay the same
Duty frozen on wine, spirits, beer and ciders - but raised on cheap high-strength booze
Air Passenger Duty frozen for both long and short-haul flights
Higher road tax for diesel cars that don't meet the toughest emissions standards
An extra 1 per cent duty on rolling tobacco on top of the normal annual increases
What it means for Wales ...
The Welsh Government will get an extra £1.2bn by 2020-21
Tolls cut on the Severn Bridge from January 2018 and abolished by the end of 2018
The UK government will begin formal negotiations on a North Wales growth deal
Proposals will also be considered for a growth deal in Mid Wales
Projects for veterans in North East Wales to receive a share of banking fines
Proposals for rail projects including improvements in Cardiff and Swansea and on the North Wales mainline
What it means for the UK ...
£1.5bn to cut the waiting period for people claiming Universal Credit
£3bn stashed aside to prepare for the prospect of no Brexit deal with the EU
£500m to be invested in AI, 5G and fibre broadband technologies
£28m to help with the aftermath of the Grenfell Tower fire
Multinational firms will be taxed on royalties overseas to crack down on tax-avoidance
Taxes or charges could be levied on single-use plastics
The Welsh Finance Secretary Mark Drakeford said: "This additional funding will do little to ease the pressures on frontline public services, which have been struggling to cope as a result of the successive cuts to our budget.
"Even with this additional funding, the Welsh Government's budget will be 5 per cent lower, in real terms, in 2019-20 than in 2010-11."
The Finance Secretary said the budget was also a missed opportunity to provide additional investment in infrastructure to support the economy during this period of uncertainty.
Plaid Cymru's Treasury spokesperson, Jonathan Edwards MP, said: "There was nothing in this budget to drive up wages and nothing to push down the cost of living.
"The Westminster Government has delivered a City-centric budget, deliberately overheating the south east of England while Wales is left out in the cold.
"Our roads and railways are neglected whilst Welsh taxpayers' money is pumped into London.