House prices in Wales drop since start of 2017
12 July 2017, 03:00 | Updated: 12 July 2017, 11:51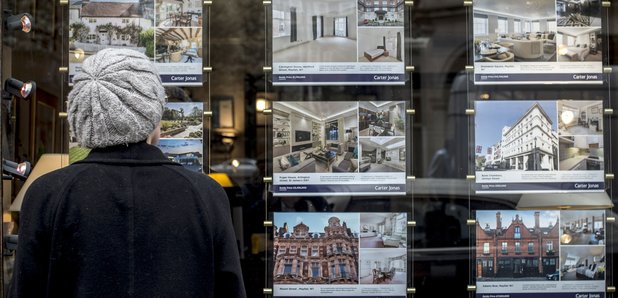 New research shows there's been a drop in house prices across Wales since the start of 2017.
A study by Principality building society found house prices were on average two per cent lower between April and June 2017, than in January to March. The average asking price fell from £174,319 in the first quarter to £171,720 in the second.
The research suggests prices have fallen in 16 of the 22 local authority areas in Wales.
Carmarthenshire saw the biggest drop in the country, with prices down 8.3 per cent on the previous three months.
Prices also fell in Newport, Cardiff, Monmouthshire, Caerphilly, Merthyr Tydfil, the Rhondda, the Vale of Glamorgan, Neath Port Talbot, Swansea, Powys and Ceredigion.
In North Wales, Anglesey, Gwynedd, Flintshire and Wrexham saw prices drop by an average of 0.9 per cent.
Tom Denman, Chief Financial Officer at Principality Building Society, said: "In general terms the housing market tends to adopt a cautious attitude when the future direction of the economy becomes uncertain.
"We can therefore expect to see further fluctuations in housing sales and prices, as potential purchasers weigh up the pros and cons of making
what is one of the largest investment decisions of their lives.
"The cost of living is rising, which means that consumers need to spend more just to maintain their current standard of living.
"This is a significant extra pressure for those who are saving for a deposit. Mortgage rates, however, remain at historic lows and the market is highly competitive for those who do choose to purchase, whether for the first time or to move up the market."