Leanne Wood replaced as Plaid Cymru leader
28 September 2018, 13:13 | Updated: 28 September 2018, 13:24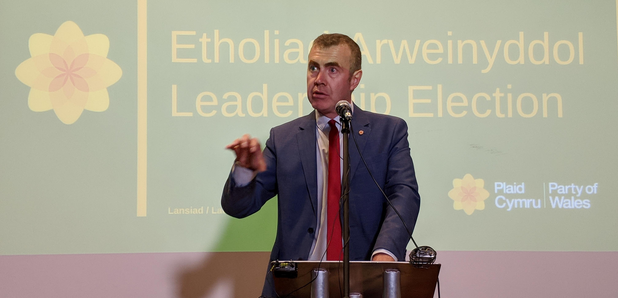 Adam Price has said he will be a "modern, inclusive" leader after winning the Plaid Cymru leadership election.
The AM for Carmarthen East and Dinefwr has ousted former leader Leanne Wood.
The Rhondda AM has led Plaid since 2012 but only received 1286 votes, which wasn't enough to make it to the second round of the ballot.
Price secured 3481 votes, while Anglesey AM Rhun ap Iorwerth came second with 1961.
Adam Price will be the first openly gay party leader in Wales, and in his first speech said "no-one will be left behind".
"Everyone is of equal value and there will be no second class travelers on our journey to a prosperous, self confident, independent Wales."
He also paid tribute to the other two candidates saying: "Leanne and Rhun's undoubted strengths, passions and merits will be essential as we face the next chapter in our history".
Leader of the Welsh Conservatives, Paul Davies AM has congratulated Adam Price on his election, but urged him to take the party in a fresh direction.
"I hope that Adam realises that Plaid members have now signaled a new direction.
"This is a clear instruction to end Welsh Labour rule and that they should no longer prop them up."
Welsh Liberal Democrat Leader Jane Dodds said Price should commit to "giving the people the final say on Brexit".
"I'd like to thank Leanne Wood for her years of service to Welsh politics and wish Adam Price the best of luck for the future.
"Wales needs Plaid Cymru and Adam Price to unambiguously support giving the people the final say on Brexit."