Local election voting age to be lowered in Wales
18 July 2017, 11:51 | Updated: 18 July 2017, 12:08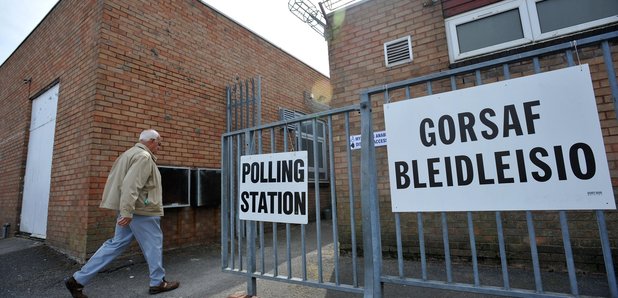 16 and 17-year-olds in Wales could soon be able to vote, and cast their ballot electronically, under a planned changes to local elections.
Swimming pools, supermarkets and train stations could become alternative polling stations under the plans to modernise voting.
Foreign citizens who normally live in Wales could also be given the right to vote in council polls, and plans to bring in proportional representation are being considered.
Welsh local government secretary Mark Drakeford said: "16 and 17-year-olds can marry, pay taxes and join the army but can't vote in our elections.
"There's no reason why, in the twenty first century, we can carry out all sorts of daily transactions online but can't, as of yet, vote online.
"That's why we're setting out a number of different ideas to modernise the electoral system and putting out a call for the public to share their ideas with us too.
"More broadly, if we're to achieve real and lasting change in our councils then we have to change the way they work."
The proposals are going out to consultation for 12 weeks.
As well as increasing the types of venues people are able to vote at, the reforms also include remote electronic voting, and polling could be held on any day of the week, not just Thursday.
Jess Blair, director of the Electoral Reform Society Cymru, said: "The time is right to have this conversation on how we do things differently when it comes to voting and engaging people around politics.
"This consultation on electoral reform is a welcome step forward and covers a huge amount of things that we believe could genuinely improve the way politics works in Wales.
"The inclusion of votes at 16 in this debate is about what kind of democracy we want to be - one which engages our young people in their futures, and secures a fair franchise.
"And we know it works. 16 and 17-year-olds threw themselves wholeheartedly into the Scottish referendum, with 75% voting and 97% saying they would vote in future elections.''