More Welsh children being hospitalised for self-harm
9 December 2016, 08:20 | Updated: 9 December 2016, 08:43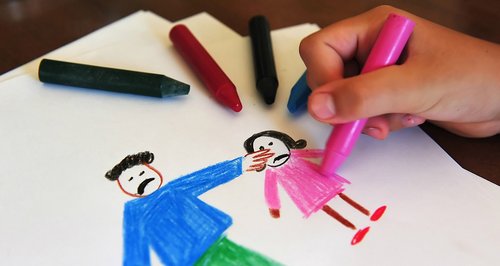 A charity is warning about an increase in the number of children in Wales ending up in hospital after self-harming.
Research by the NSPCC has found 1,193 young people were admitted to A&E departments in Wales because of self-harm last year.
That number has increased by 41 per cent in the past three years.
Although the true number of young people self-harming could be higher as the Cardiff and Vale and Aneurin Bevan Health Boards did not supply information to the charity.
Across Wales and England nearly 19,000 children were hospitalised for self-harm last year, an increase of almost 2,400 in the past three years.
One 14 year old boy told Childline said: "I get flashbacks from what happened when I was younger and I cope with the horrible memories by cutting myself - it helps me release the pain from within.
"My parents always seem to be too busy for me and I don't want to tell my friends what happened."
Des Mannion, Head of NSPCC Cymru Wales, said: "A frightening number of children and teenagers in Wales are being driven to self-harm as a way of dealing with unresolved feelings, tensions and distress in their lives.
"Knowing hospital beds are full of young people crying out for help should be a real wake up call.
"It is vital we confront the fact that an increasing number are struggling to deal with the pressures of modern-day life, to such an extent they are inflicting terrible damage upon themselves."
Children and young people can contact Childline for support on 0800 1111.