More people in Wales rely on foodbanks
25 April 2017, 07:15 | Updated: 25 April 2017, 11:51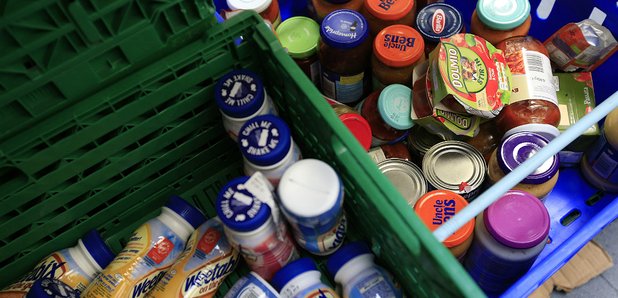 A charity says there's been an increase in the number of families in Wales relying on emergency food supplies.
The Trussell Trust says it gave three days of food supplies to more than 95,000 people in Wales between April 2016 and March 2017, an increase of 9,000 on the year before when 85,000 were helped.
34,000 of the food packs were given to children, with the highest number of supplies given out in Cardiff. 14,000 adults and children were given help from foodbanks in the Welsh capital. Ceredigion saw the lowest number of families needing help with 1,200 adults and children getting emergency food.
The charity says the main reasons people were referred to a foodbank for support included delays to benefits being paid and benefit changes, as a well as debt and homelessness.
David McAuley, Chief Executive of The Trussell Trust said, "Foodbanks see first-hand how changes to the welfare system affect people on the ground, and so can offer an early warning to decision-makers.
"We are sharing our early observations with the Department for Work and Pensions to ensure any adverse side effects Universal Credit can have on people are addressed before full rollout is completed. To stop UK hunger we must make sure the welfare system really does work for everyone."
A Department for Work and Pensions spokesman said: "The reasons for food bank use are complex, so it's misleading to link them to any one issue.
"Under Universal Credit people are moving into work faster and staying in work longer than under the old system.
"Universal Credit is designed to mirror the world of work and give people control over their own finances."