These were the most popular baby names in Wales last year
20 September 2017, 14:23 | Updated: 20 September 2017, 14:27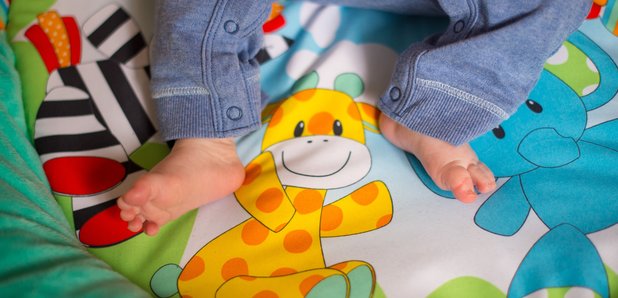 It's been revealed Olivia and Oliver were the most popular baby names in Wales in 2016.
Olivia has replaced Amelia which has been the most popular name for five years. Oliver has remained the top boy's name for the fourth year in a row.
Perhaps in a nod to celebrity trends, Harper, saw a big surge in popularity as did Royal names including Elizabeth, George and Charlotte.
It appears Wales' success at the European Championship may have influenced some parents too, with five babies named 'Bale ', perhaps in honour of Welsh wizard Gareth Bale.
Top boys names in Wales in 2016
Oliver
Jacob
Noah
Jack
Oscar
Harry
Charlie
Alfie
George
William
Top girls names in Wales in 2016
Olivia
Amelia
Ella
Ava
Isla
Emily
Evie
Mia
Lily
Isabelle
Albie, Arlo, Ezra, Finn, Jasper and Jesse were among the top boy's names for the first time replacing Callum, Connor, Jamie, Kian, Seth and Sonny. Among the new girl's names were Felicity, Iris, Luna and Lydia, replacing Bethany, Hollie, Katie and Lacey.
Nick Stripe, from the Office for National Statistics, said: "It's interesting how relatively stable the top 10 names have been over recent years.
"It is as you move down the rankings that you begin to notice social and cultural changes being reflected in name choices."
Justine Roberts, founder of Mumsnet Founder, said: "Not a huge amount of surprises in this year's list - perhaps, at a time when lots of things feel very uncertain, parents are turning to familiar baby names that will stand the test of time.
"There's a pleasing symmetry to Olivia and Oliver being the top names for boys and girls."