National Assembly named top LGBT employer in Wales
31 January 2018, 17:11 | Updated: 31 January 2018, 17:18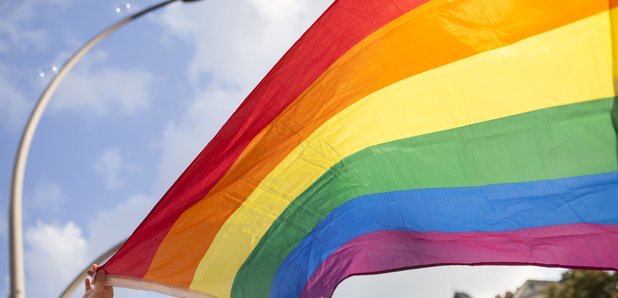 The National Assembly of Wales has been named the best employer in Britain for trans and non-binary staff.
A list drawn up by campaign group Stonewall also included law firms Pinsett Masons and Clifford Chance, housing association Gentoo, Lloyds Banking Group and Newcastle City Council.
The top LGBT employers in Wales
1 National Assembly for Wales
5 Lloyds Banking Group
10 Victim Support
12 Welsh Government
14 Cardiff University
29 Swansea University
51 Betsi Cadwaladr University Health Board
= Cardiff and Vale University Health Board
56 Aberystwyth University
75 Eversheds Sutherland
88 Rhondda Cynon Taf County Borough Council
93

Intellectual Property Office
The Welsh Assembly was praised for having a range of policies for lesbian, gay and bi staff and for introducing measures to improve the workplace for trans employees.
The Assembly has also introduced gender-neutral facilities.
Ruth Hunt, Stonewall's chief executive, said: "At a time when LGBT people are subject to profound discrimination and abuse, both in and out of the workplace, our LGBT-inclusive employers are a welcome beacon of hope that a positive future is possible.
"The National Assembly for Wales is a trailblazer for equality, especially for trans equality, and we'd like other organisations to look at the straightforward, positive actions they have taken and follow the example they have set.
"Creating a workplace environment that accepts everyone isn't just the right thing to do, it makes good business sense.
"When staff feel comfortable, happy and understood, they will, of course, perform much better than if they're having to hide who they are, or if they're scared to go to work for fear of abuse."
Welsh Assembly member Elin Jones said: "The National Assembly has diversity and inclusion at the very heart of its role representing the people of Wales.
'We are proud to support our LGBT staff network and continue to work to create an inclusive culture - not only for the people who work here but for the people we represent across all Wales' diverse communities."