One in four workers in Wales don't earn living wage
5 November 2017, 07:10 | Updated: 5 November 2017, 07:32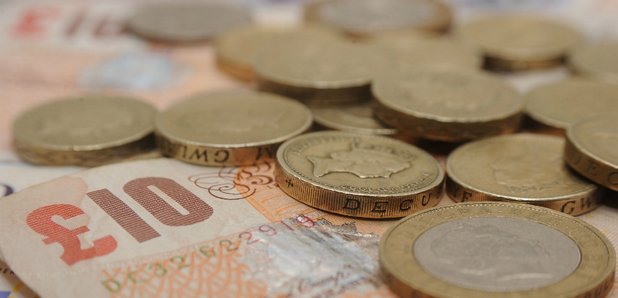 A report has revealed one in four workers in Wales are being paid below the voluntary living wage.
A study by the accounting firm KPMG has found 24 per cent of Welsh workers earn less than £8.45 an hour.
The rate is calculated by the Resolution Foundation, and is above the "national living wage" set by the government.
Wales has the fourth highest rate of people earning below the voluntary rate, behind Northern Ireland.
268,000 workers earned less than the living rate in 2018 - an increase of 1 per cent compared to 2016.
51 per cent of men working part-time in Wales earned less than £8.45, compared to 41 per cent of part-time female workers.
Andy Bagnall, director at KPMG, said: "The figures show that more work needs to be done if we are to eradicate in-work poverty.
"It's unfortunate that in 2017 more than five million working people in the UK are earning below the real living wage and cannot enjoy the standard of life so many of us take for granted.
Katherine Chapman, director of the Living Wage Foundation, which sets the voluntary rate, commented: "There are 5.5 million people earning less than the real living wage across the UK.
"The cost of living increasing as inflation rises and those on lowest incomes are really feeling the squeeze."