Plaid Cymru call for end to NHS pay cap
9 July 2017, 10:32 | Updated: 9 July 2017, 10:33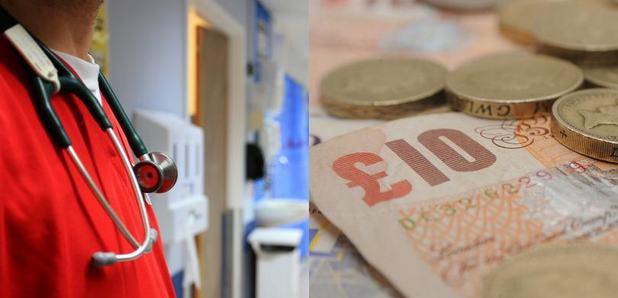 Plaid Cymru leader Leanne Wood has written to the First Minister asking him to scrap the pay cap for NHS staff in Wales.
Plaid argue the one per cent limit on pay rises means NHS workers in Wales have effectively seen a 14 per cent pay cut in real-terms, over the last seven years.
The party wants the Welsh Government to follow the example set in Scotland, where the Scottish First Minister committed to scrapping the cap next year.
In its manifesto for the 2017 election, Labour said it would "scrap the NHS pay cap, put pay decisions back into the hands of the independent pay review body and give our NHS workers the pay they deserve."
Rhondda AM Leanne Wood said: "Lifting the pay cap in Wales is something the Labour Welsh Government could do now.
"The Labour Party's 2015 manifesto for Wales commits them to doing so but now that the election is over, they seem content to allow the Tories to do as they please from Westminster.
"By choosing not to give our NHS staff a pay rise the Labour Party is either breaking a manifesto commitment or it misled the public when it published its manifesto for Wales."
During First Minister's Questions this week, Carwyn Jones suggested Labour do want to lift the pay cap: "There are financial implications that we believe should be met by the Westminster Government. We will continue to press the UK Government for more resources and we will consider what we can do financially in order to move forward with that.
"As I said, this is something that we want to take forward, but the first port of call is to say to the UK Government, you found the money for Northern Ireland; now you find the money for Wales".
Welsh Labour say they're proud that NHS Wales is a "Real Living Wage" employer.