Claims police response to murder was "not as it should have been"
9 November 2018, 12:32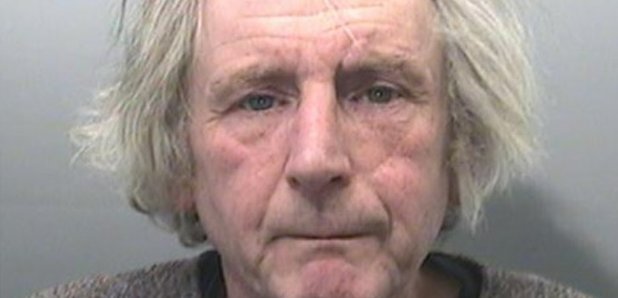 South Wales Police made "mistakes" in the initial investigation into the death of a woman from Swansea, meaning her husband nearly got away with murder, a court heard.
Officers treated Leslie Potter's death as suicide after accepting her husband Derek's lies that he had returned to their home in Swansea on the morning of April 7 and found the 66-year-old hanging in a bedroom.
In reality the 64-year-old had strangled his wife and then made it look like she had killed herself.
Paul Hobson, prosecuting, told Swansea Crown Court during Potter's sentencing hearing for murder that the police response on the day of Mrs Potter's death "was not as it should have been" and the force was "looking at this very seriously".
The death was not initially treated as suspicious and her body was released for a funeral service with a cremation set for May 8.
Potter's murder trial heard that in the meantime he had confessed on April 25 to a colleague he had strangled his wife.
Had the colleague not reported him to police, detectives would not have reopened the inquiry.
Mrs Potter's body was taken from the chapel of rest for a post-mortem examination, which revealed she had suffered 30 rib fractures, multiple bruises and had also been strangled.
Mr Hobson told Mr Justice Soole: "It is plain, on the day of Lesley Potter's death the police response was not as it should have been and mistakes were made, either of common sense or procedure or of both.
"We know scenes of crimes (officers) attended and took photographs but there was no wider inquiry than that. There was no action by CID and the force medical examiner.
"I have spoken to Detective Chief Inspector Darren George about it and it is a situation the police take very seriously. What happened in this case is something they have been looking at very seriously with a view to making improvements in regard to sudden deaths.
"Lesley Potter's family were told one thing, then another thing some time later. No family should have to deal with that.
"I should say that following the report (from a colleague) and the remarks of the defendant, the inquiry which followed was expeditious and professional."
In a statement, South Wales Police said: "As always our thoughts remain with the family and friends of Lesley Potter.
"We acknowledge the comments made by prosecution counsel following the trial at Swansea Crown Court concerning the initial police response to Mrs Potter's death and the subsequent investigation, which was described as being 'expeditious and professional' and resulted in Derek Potter's conviction for murder.
"Now that the criminal proceedings are concluded we will consider the comments made and review the initial police response to this tragic death."