Rhodri Morgan's funeral held at Senedd
31 May 2017, 10:48 | Updated: 31 May 2017, 11:01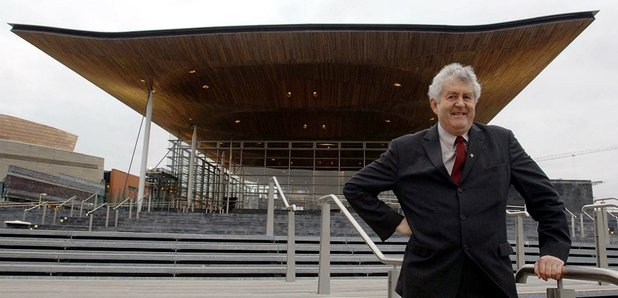 A funeral has been held at the National Assembly for former First Minister Rhodri Morgan who collapsed and died while cycling.
The 77-year-old spent more than 30 years in politics and led the country as First Minister for almost 10 years from 2000.
Following his death General Election campaigning was suspended by all parties in Wales.
The ceremony was held at the Senedd in Cardiff Bay and was conducted by humanist celebrant and former assembly member Lorraine Barrett.
Mr Morgan was elected as MP for Cardiff West in 1987, working as shadow environment spokesman and chairing the House of Commons public administration select committee before assuming office in the Assembly in 1999.
He did not see eye-to-eye with former prime minister Tony Blair, who overlooked him to lead the Welsh Assembly in 1999, and moved to distance himself from New Labour.
But he took on the role in 2000 following the resignation of Alun Michael, now police and crime commissioner for South Wales.
In September 2009, on his 70th birthday, Mr Morgan announced he would be relinquishing his post as first minister, with Bridgend AM Carwyn Jones succeeding him.
Around 12 months later, Mr Morgan announced he would be retiring from politics altogether.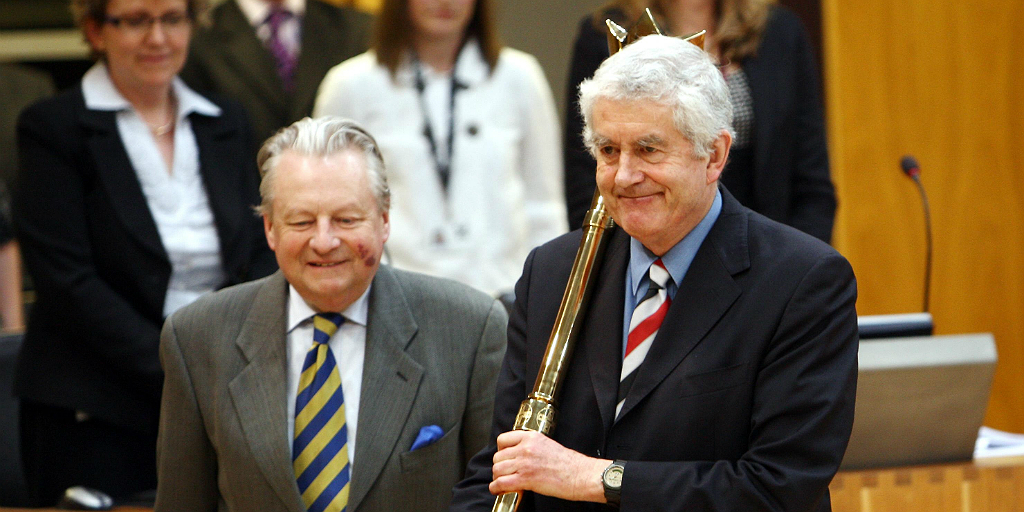 Mr Morgan's wife Julie is assembly member for Cardiff North.
Paying tribute, Mr Jones said he was "very shocked, desperately sad'", adding that his thoughts were with Mrs Morgan and the family.
"He was an extraordinarily clever man, but loved his sport, loved to talk to people,'' Mr Jones said.
"He was encyclopaedic about sport, he could go back decades. He had an eerie talent for remembering people's names.
"Once you had met Rhodri, he would remember your name. That was an incredible talent that he had."