Second attempt at Welsh public health bill
7 November 2016, 13:11 | Updated: 7 November 2016, 13:31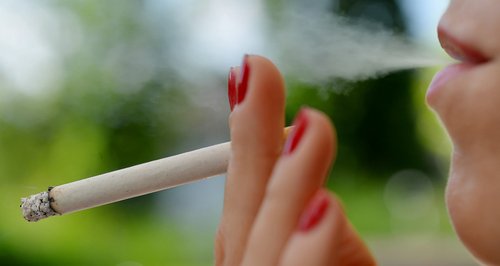 Plans for a second attempt at introducing a public health bill for Wales have been announced, which would see a ban on smoking in the grounds of schools, hospitals and playgrounds.
The Welsh Government says the aim of the bill is to improve the health of people across Wales. So in addition to the extended smoking ban, the bill proposes everyone who carries out acupuncture, body piercings and tattoos will have to be licensed.
The bill will also ban intimate piercing for anybody under the age of 16, and includes measures to stop under 18s getting hold of tobacco and nicotine through online deliveries from supermarkets.
Additionally, the bill will ask councils to look at access to public toilets.
Minister for Social Services and Public Health, Rebecca Evans said: "Many of the measures in the original Public Health Bill had strong support, which is why there was widespread disappointment when it wasn't passed.
"In re-introducing the Bill, we are retaining measures to restrict smoking in school grounds, hospital grounds and public playgrounds.
"At the heart of the Bill is the aim of promoting the health of children and young people.
"Proposals such as the ban on smoking in school grounds and playgrounds is intended to prevent children from being exposed to smoking behaviours, making it less likely that they'll take up smoking themselves.
"The Bill also focuses on improving people's well being through, for example, ensuring local authorities plan to meet the needs of their communities for accessing toilet facilities."