Successor to Carwyn Jones set to be announced
6 December 2018, 11:28 | Updated: 6 December 2018, 11:30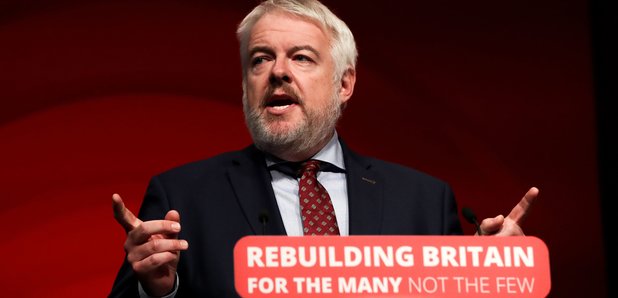 The Welsh Labour Party will reveal its next leader and nominee for First Minister of Wales today.
Three candidates, Mark Drakeford, Vaughan Gething and Eluned Morgan, are in the running to succeed current First Minister Carwyn Jones, who steps down next Tuesday, 11th December. He will tender his resignation to the Queen via email.
The result of the leadership contest is expected to be announced at 3pm followed by a speech from the winner.
He or she will then be expected to be endorsed as the new First Minister next week, as the Welsh Labour group currently holds power in the Senedd.
Current First Minister Mr Jones announced he would be standing down in April at Welsh Labour's conference in Llandudno, North Wales and around 175,000 people were given the right to vote in the leadership election through their Welsh Labour membership and through trade unions affiliated with the party.
Mr Drakeford, the Welsh Government's Finance Secretary, is believed to be the front-runner in the race, after receiving the most nominations from his party's Assembly Members and the most support from Welsh Labour constituencies.
Next Wednesday, 12th December, AMs will likely vote in a new First Minister, with Welsh Labour expected to put forward their new party leader while opposition parties will also put forward their own nominees.
The Welsh Conservative Party has confirmed it will nominate its group leader Paul Davies, while Plaid Cymru will nominate its leader Adam Price.
But with Welsh Labour being the largest party in the assembly the opposition nominations would be symbolic gestures rather than in hope of being successful.