Swansea properties most "in demand" in Wales
2 June 2017, 10:47 | Updated: 2 June 2017, 12:18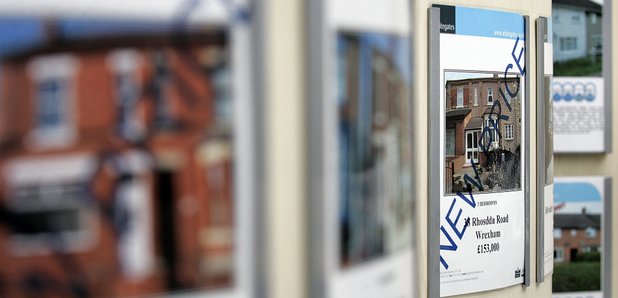 Swansea has been identified as the top property hotspot in Wales, and one of the most in demand cities in the UK.
Research by Zoopla has found homes listed for sale in Swansea typically receive 42 per cent more interest from house-hunters than the average property elsewhere. It means the city ranks as the seventh most in demand area of the UK, with Edinburgh and Croydon receiving the most interest from buyers nationally.
At the other end of the spectrum, Newport was found to be the least in demand area of Wales, and the second least in demand part of the UK. Despite the average asking price of £164,000, properties in the city received 51 per cent less interest than average.
The research looked at levels of interest for property listings, and the volume of email enquiries sent by house hunters to estate agents between 2016 and 2017.
Analysis of keyword search also reveals buyers in Wales are keen on outdoor space, with the word "acres'' being the most searched term.
Lawrence Hall, a spokesman for Zoopla, said: "This new set of figures gives us valuable insight into which areas of the British property market are most in demand.
"It's interesting to see Edinburgh outranking London, which perhaps reflects a cooling in the property market for central London."
No other cities in Wales were featured in the top or bottom ten.