The top complaints about Arriva Trains Wales
25 July 2017, 13:10 | Updated: 25 July 2017, 14:02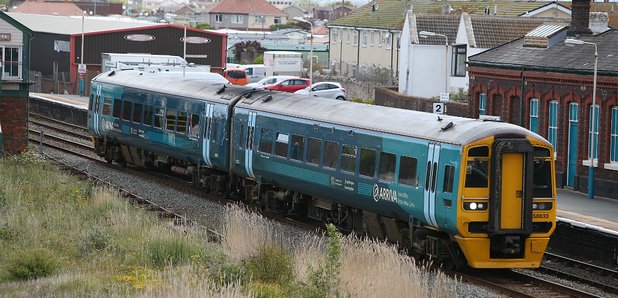 Complaints about delays, and poor value for money, are among the top complaints that passengers have about Arriva Trains Wales.
A survey by the watchdog Transport Focus found 83 per cent of people were satisfied with their last journey on Arriva Trains Wales, while 6 per cent were dissatisfied.
Just 57 per cent felt the ticket price was good value for money, with 24 per cent unhappy about the cost of travel.
11 per cent weren't happy with the punctuality and reliability of services, 17 per cent complained about levels of crowding on services and 27 per cent were dissatisfied with how Arriva deals with delays.
However, the majority of people, 76 per cent, are happy with their local station, and there's been an improvement in the number of passengers who found it easy to get hold of staff at the station.
Transport Focus chief executive Anthony Smith said: "The industry needs to keep a relentless, ongoing focus on performance and reliability.'
"There is some way to go to reach a more acceptable position."
Barry Lloyd, Head of Customer Experience for Arriva Trains Wales said: "Our passengers are the heart of our business so what they think of our service really matters to us.
"The latest NRPS figures are really positive, particularly in terms of the customer service our staff offer and ticket buying facilities.
"The fact we've improved in these areas shows we've really listened to customers from past surveys, investing in new technology for ticket buying and training our staff to give the best service possible."
Across the UK, satisfaction with the punctuality of services rose to 77 per cent.
Southern Railway had the lowest score of any rail company with just 72 per cent of passengers happy with their service.