These are the most popular Welsh baby names
21 September 2018, 13:12 | Updated: 21 September 2018, 14:08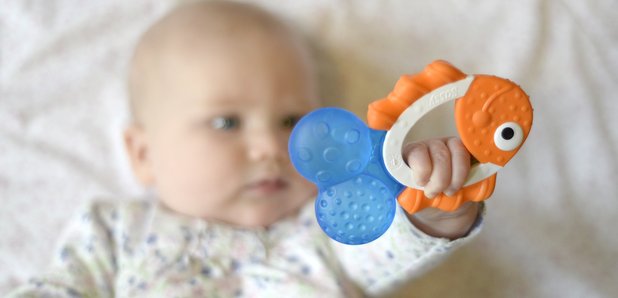 Olivia and Oliver have topped the list of the most popular baby names in Wales for another year.
The two names have remained consistently popular and are top in every part of England and Wales.
5,204 baby girls were named Olivia in 2017, while 6,529 baby boys were called Oliver.
The list shows Royal names are still a trend with 'George' moving from 9th to 4th place.
There are no Welsh names in the top ten, but Harri, Osian, Efa, and Elin have gained in popularity.
But fewer parents are chosing some Welsh names like Tomos, Seren, Alys and Ffion.
Top boys names in Wales in 2017
Oliver
Noah
Jacob
George
Theo
Jack
Charlie
Leo
Alfie
Harry
Top girls names in Wales in 2017
Olivia
Amelia
Aava
Isla
Ella
Emily
Sophia
Evie
Mia
Poppy
Nick Stripe, of the Office for National Statistics, said: "Although Oliver and Olivia remained the most popular baby names in 2017, some fascinating changes took place beneath them.
"Leo entered the boys' top 10 for the first time, whilst Hunter rocketed into the top 100, also for the first time, reaching number 78.
"Sarah, the most popular name for baby girls throughout much of the 1970s and 1980s, dropped out of the top 100 for the first time since our records began in 1904.
"Brand new entries into the top 100 for girls include the names Aurora and Hallie."