Transport for Wales expecting disruption until Christmas
23 November 2018, 19:05 | Updated: 23 November 2018, 19:16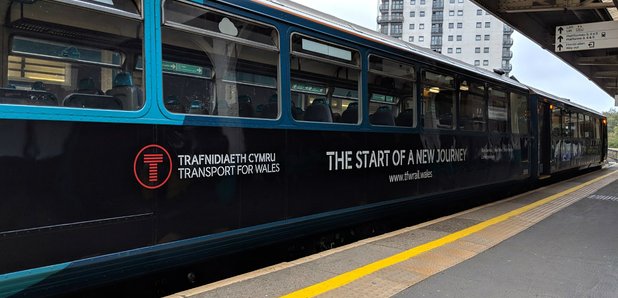 Transport for Wales has issued a warning to passengers about significant disruption over the next week.
Rail customers have already faced delays and timetable changes since the start of the new franchise.
Transport for Wales says the issues are because a third of the entire train fleet has been taken out of service for repairs.
Some trains were damaged by Storm Callum, but the operator is also blaming the age of the fleet for more carriages than normal being taken off the tracks.
A revised timetable featuring many replacement bus services is in place on certain routes across Wales and the Borders.
Colin Lea, Customer Experience Director for Transport for Wales Rail Services, said: "We are committed to delivering the best possible service for passengers and we apologise for the short notice changes to services and reduced number of trains in operation.
"Safety is out top priority and many of our trains are too damaged to run.
"This means we have around 20 less trains available to us than normal.
"Progress is being made and we have sent trains away to other parts of the UK for repair, plus running our depot repair equipment around the clock with staff working overtime through the night.
"This equipment, which we inherited from the previous operator, is however 33 years old and is not as effective as more modern kit."
Transport for Wales says it does not expect to return to normal service for a further two to three weeks.
Colin added: "As trains are repaired they will of course be returned to use immediately.
"Wherever possible, we aim to provide bus alternatives to train services where the shortage of trains it most affected, and enable tickets to be used on other public transport providers and alternative train operators.
"Ahead of autumn next year, we have committed to invest in additional and better trains.
"We remain resolutely focused on delivering the best possible service for passengers today, whilst planning for a better future and transformation in time."
Passengers can check the latest travel updates here.