Welsh deaths rise over patient safety breaches
27 June 2019, 12:28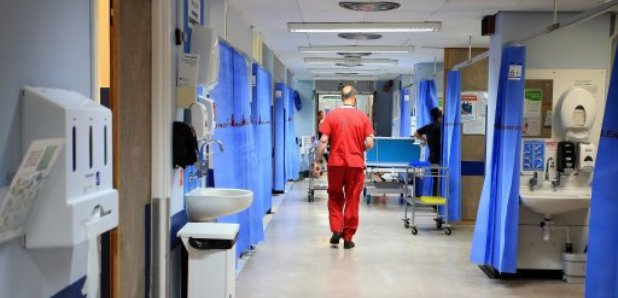 The number of recorded deaths at a health board because of safety breaches - rose significantly last month.
Betsi Cadwaladr health board reported 10 people had died in May - which is two more than the numbers seen in January to April combined.
It also previously held the worst record in the country.
Across Wales, there were 23 deaths from safety breaches - a rise on recent months.
Nine were recorded in Aneurin Bevan Health board last month - despite a figure of zero for six months.
Three were reported in Cardiff and Vale, and one in Hywel Dda.
Across Wales, the number of severe breaches was 55 - which is three times higher than April.
Commenting on the numbers, Shadow Health Minister Angela Burns AM said:
"People accessing health care under the Welsh NHS have enough to worry about at the moment, especially in North Wales, so these figures must make for worrying reading for patients.
"My thoughts also go out to the families of the people listed in today's figures.
"While these numbers no doubt reflect on the pressure upon doctors in understaffed hospitals, the priority across the NHS is to keep patients safe and out of risk of unnecessary harm."
A spokesperson for Betsi Cadwaladr Health board said:
"We would like to reassure patients that the number of deaths reported in May 2019 reflect a delay in uploading cases to the NRLS system. In reality there were no deaths as a result of serious untoward incidents in May.
"The figures show the number of incidents reported occurred sometime prior to this period – these have all been investigated, closed and uploaded to the NRLS system.
"Patient safety and the reduction of harm is paramount to the organisation and there is always ongoing work to improve the care we provide to our patients."