Welsh Olympian Barker considers road racing
7 July 2017, 12:19 | Updated: 7 July 2017, 15:14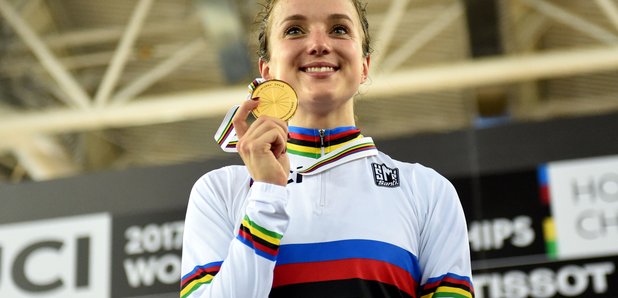 Welsh Olympic champion Elinor Barker is considering switching gear ahead of Tokyo 2020.
The racer from Cardiff won gold in the team pursuit in Rio, and at the Track World Championships in Hong Kong in April.
But the 22-year-old says she's now considering a full year of road racing.
"I've been considering going full time, just to see what I can do on the road, rather than it just being something to fill the time between track seasons.
"It's so difficult now with all the qualification events on the track to do both and to be really good at both.
"It's so professional at each end, track and road, that to do both is really difficult. There aren't many people that manage to do it successfully."
However, Barker has told Heart it's not an easy decision because she "loves the track so much".
"I can't imagine a season away from the track.
"I think I'd have a massive fear of missing out if I was spending the winter training on the road, and watching all the other track races going on and watching other people winning."
Another concern is that it may not be easy to return to track racing with plenty of young talent in the British team.
She added: "That is a fear. And physiologically it's a struggle to be lean and light for the road, but also powerful and muscly for the track.
"That's why it's such a difficult decision. I'm undecided."