Welsh students still worst performing in UK
6 December 2016, 10:17 | Updated: 6 December 2016, 12:16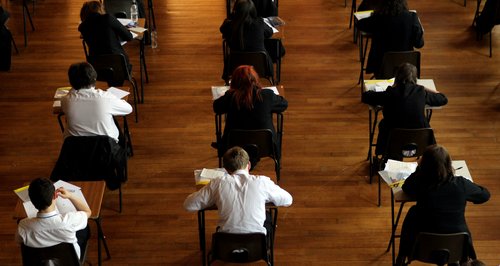 A new international study shows students in Wales are the worst performing in the UK, for the fourth time running.
The results from the PISA tests show teenagers in Wales are also lagging behind countries such as Singapore, Japan and Finland when it comes to science, maths and reading.
The tests look at how students apply their knowledge to real life situations and involved half a million 15 year olds from more than 70 different countries across the globe.
The latest scores from 2015 show a slight improvement in maths results since the last set of tests in 2012. However performance in reading and science has dropped and all three scores are worse than a decade ago.
It's the fourth time the Welsh results have lagged behind those of England, Scotland and Northern Ireland after previous PISA results in 2006, 2009 and 2012.
Education Secretary Kirsty Williams has told Heart it is disappointing. "I don't think anybody would argue that Welsh education is where we want it to be and we can't be complacent.
"These results demonstrate that we need to reform our education system, which is what we are doing at the moment."
There were no significant differences between boys and girls in Wales, although boys are doing better in science, and girls are still outperforming boys in reading. Additionally, there were no significant differences in performance between students studying in Welsh and English medium secondary schools.
Darren Millar AM, Welsh Conservative spokesman for education, said: "Despite the promises to do better today's figures place us, yet again, in the bottom half of the global education league table and re-confirm Wales' status as the worst performing school system in the UK.
"That our results in 2015 were actually worse than in 2006 signifies a decade of underachievement and is a scandal of monumental proportions."
Rachel Curley, Acting Director of ATL Cymru, said: "This is not the time for hand wringing or panic in response to the PISA results. It would have been naïve to expect major improvements since the last set of results four years ago.
"PISA is an important measure, but it is only one measure of Wales' education system.
"Significant reforms are underway in Welsh education – from Initial Teacher Training, to assessment and accountability measures and wholesale curriculum reform.
"Systematic structural reform on this scale takes time to implement and we would urge Welsh government not to change direction or be distracted by today's news.