You Put WHAT in Welsh Cakes?!
5 September 2017, 14:30 | Updated: 5 September 2017, 14:43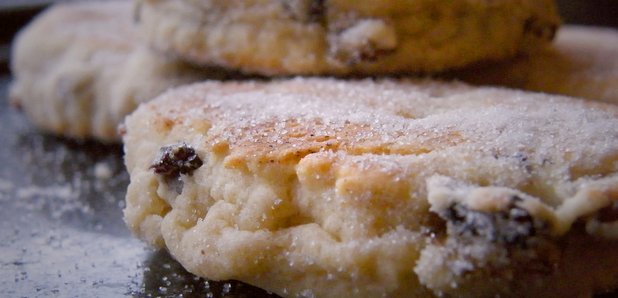 Former Bake Off Champion Nadiya Hussain has raised eyebrows across Wales with her unorthodox Welsh Cake recipe.
As part of her "British Food Adventure" TV show, the chef created Welsh Cakes flavoured with FENNEL SEEDS and blueberries.
She also proceeded to DIP them in blueberry coulis.
She admitted "Anybody who's Welsh will probably need some convincing, but I think they work".
Collectively, viewers across Wales were left aghast! What would nain with her Welsh Cake recipe passed down through generations think?!
Nadiya just put fennel in her welshcakes... no thank you #NadiyasCookingAdventures pic.twitter.com/hezOjV8JZx

— Alis Hâf (@alis_haf) September 4, 2017
Fennel seeds in Welsh cakes? Nadiya I love you, but no!!!!

— Mary Owens (@MaryEAD) September 4, 2017
Exactly, my Nan would have a fit

— Okkatop (@okkatop5) September 4, 2017
Welsh cakes are not for dipping nadiya #NadiyasBritishFoodAdventure

— Rhea Porter (@RheaPorter95x) September 4, 2017