Coleman confident of Wales World Cup qualifying
11 June 2017, 09:20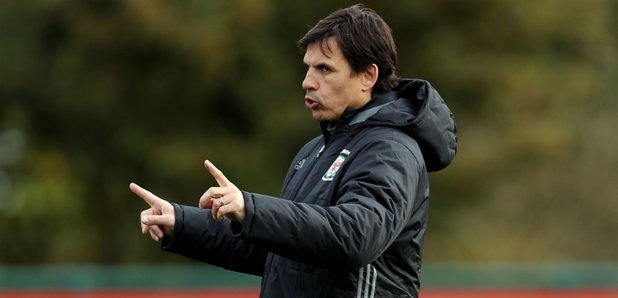 Wales will attempt to ignite their World Cup campaign exactly one year on from setting off on the run which took them to the Euro 2016 semi-finals.
Chris Coleman's side take on Serbia four points adrift of the Group D leaders, with their Belgrade examination all the tougher given the absence of suspended talisman Gareth Bale.
But Coleman only has to ring the date of the calendar to remind his players what can be achieved.
For it was on June 11 last year that Wales beat Slovakia 2-1 in their Euro 2016 opener; the Bordeaux clash marking the start of an incredible journey at the nation's first major tournament since 1958.
"We've tried desperately hard to move on, but you don't really want to," Coleman said.
"Two things stand out (from Bordeaux). The respect we showed Slovakia when their national anthem was played.
"It was silent from us, which was great; and then with our national anthem. The noise, wow, that was unbelievable. That's what I remember.
"Of course I remember the goals. But the first tournament, first game, singing the national anthem - that was as good as it gets."
Beating Slovakia gave Wales the belief in France that they really belonged at a major tournament.
Wales also defeated Russia, Northern Ireland and Belgium before bowing out to eventual winners Portugal in the semi-finals.
Coleman regularly referred to Euro 2016 qualification as 'our Holy Grail' after Wales had waited over half a century to appear at a major tournament.
But he is determined to lead Wales to next summer's World Cup in Russia before stepping down as manager.
"We're not far away from getting back to where we need to be to sample that whole experience again," Coleman said.
"It's got to be worth it. It's such a fantastic place to be, but you have to go above and beyond to earn it.
"We've just got to get a bit of mental sharpness back, I think we've got enough to touch those right buttons again."
After Serbia, Wales have a September double-header with Austria at home and Moldova away.
They then finish their fixtures in October in Georgia and at home to the Republic of Ireland.
Wales might need to win their final four games just to secure second place and a play-off spot.
Whatever happens, Coleman accepts that last summer's Euros success has brought a change of mind-set among the Welsh public.
"In the last campaign we drew at home to Bosnia and it was like we'd won,'' Coleman said.
"This campaign when we've drawn it's been like a defeat because of what's happened between the Bosnia game and drawing in Austria.
"What happened in between was unprecedented, nobody thought we were going to get to those dizzy heights.
"I expected that - unless we won every game in this campaign or we were top.
"Maybe it's because what's happened to us and these players have served us very well, but I'm optimistic about what's ahead."