Could Wales get its own cricket team?
4 July 2017, 17:34 | Updated: 4 July 2017, 18:42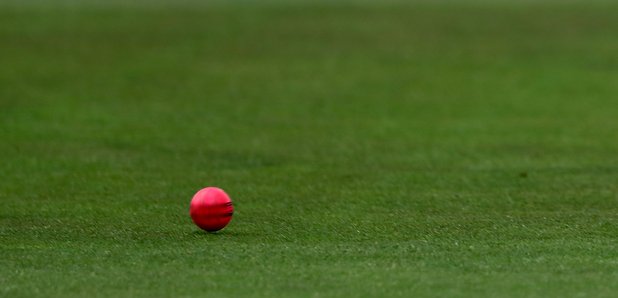 First Minister Carwyn Jones has called for Wales to have an international one-day cricket team.
His comments come after Ireland were awarded full membership to the International Cricket Council last month and given the go-ahead to play Test matches against the world's best.
Scotland also play one-day internationals as a separate entity, and now Wales' foremost politician has suggested the country should follow suit provided there was no "financial hit" on Glamorgan County Cricket Club.
"Certainly a one-day team, not a Test team," Jones told the Senedd during First Minister's Questions when Conservative AM Mohammad Asgar asked him if Wales was ready to have its own cricket team.
"I don't think we are playing close to that level. But it is odd that we see Ireland and Scotland playing in international tournaments and not Wales.
"We did have a one-day team at one point for a few years.
"I know there are concerns in Glamorgan because of the financial advantage they get being part of the England and Wales Cricket Board.
"But from my perspective I'd very much like to see us represented internationally at cricket as long as, of course, there's no financial hit on Glamorgan and their ability to play at the highest level."
Glamorgan chief executive Hugh Morris was unavailable for comment when contacted by Press Association Sport.
However, the county side have previously opposed the establishment of a Wales team, saying it would mean England international matches no longer being played in Cardiff and cause "serious financial repercussions on the club".
Glamorgan's SSE Swalec home has played host to two Ashes Tests, two Champions Trophy competitions and one Twenty20 Finals Day since it was upgraded to a 15,500-capacity stadium capable of staging international cricket.
England are due to play ODIs against Australia and India in Cardiff in 2018, with World Cup matches being staged there the following year.
Cardiff is also hopeful of being named as one of the eight franchises to contest the new city-based T20 competition in 2020.
The new T20 event forms part of the ECB's next five-year rights package, covering the 2020-24 period, which was announced last week and will bring in a bumper windfall of #1.1billion into the domestic game.
A Wales team, consisting mostly of Glamorgan players, did play against England in one-day challenge matches between 2002 and 2004, winning in Cardiff by eight wickets on the first occasion.
In 2013 a Welsh assembly committee called for "an intelligent discussion on the feasibility" of establishing a Wales team, but the First Minister now appears to have gone one step further by publicly supporting the idea of a Wales cricket team.