Swansea runner shocked at Championship qualification
24 April 2017, 11:25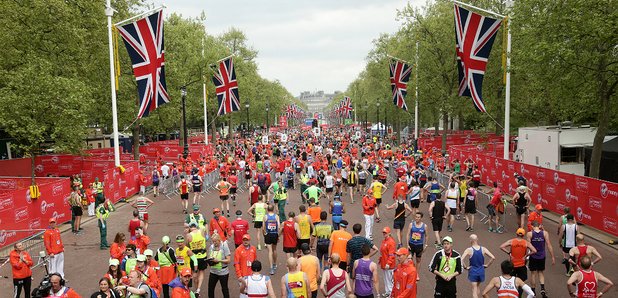 London Marathon star Josh Griffiths has revealed his shock at qualifying for the World Championships.
The Swansea Harrier runner finished 13th on Sunday and was the first British man to cross the line and sealed qualification for the British team at the championships in London this summer.
Griffiths finished in two hours 14 minutes 49 seconds and ahead of elite British runners Robbie Simpson and Andrew Davies, who were 15th and 16th respectively.
He finished less than 10 minutes behind winner Daniel Wanjiru having got the tube to the start line.
Griffiths said: "I wasn't expecting this. This is all very new to me. The goal for me was to try and qualify for the Commonwealth Games team for Wales.
"To actually qualify for the World Championships in the summer is still sinking in. I was hoping to run under 2:16 but I knew it would be a big ask as it's my first marathon but I thought I'd give it a go.
"It felt great all the way round. The crowd really helped carry me around and I was passing people. I still can't quite believe it.
"It means so much because training is hard and for it to pay off like it has today. I can't believe it."
But Griffiths, 23, admitted he was not aware of how well he was doing until the finish.
"I didn't really realise until I crossed the finish line what I had just done."
"I managed to catch up to the lead British runner at about mile 13, but I was working hard with a group of really elite runners who I have looked up to for a long time.''
London hosts the World Championships in August although Griffiths has played down his chances of winning a medal despite his marathon impact.
He said: "We'll have to plan and train for that. It wasn't on my radar at all but it's not something you can turn down and I can't wait to get started. I don't want to get too carried away when it comes to medal hopes."
Swansea Harriers' members include 2011 world 400 metre hurdles champion Dai Greene, and chairman Colin Davies was delighted with Griffiths' race.
"We're chuffed to think he's done that well, it was nice to see the Swansea Harriers vest appearing on TV so regularly."
"It's quite something, in your first marathon to be the first one home, and it's something he'll always remember.
"He doesn't have a coach, he does his own training, but he runs with a distance group on Tuesdays and Thursdays.
"I wasn't there - I was in church on Sunday - so I didn't see the race in the morning. I saw the news and picked it up later on to watch the highlights.
"We tend to recognise success in the club, we have an awards evening, so as a result I'm sure something will be done to remember this.
"When you get this sort of success it does reflect well on the club and the work we put in."