Welsh regions joined by new teams in Pro14
1 August 2017, 12:22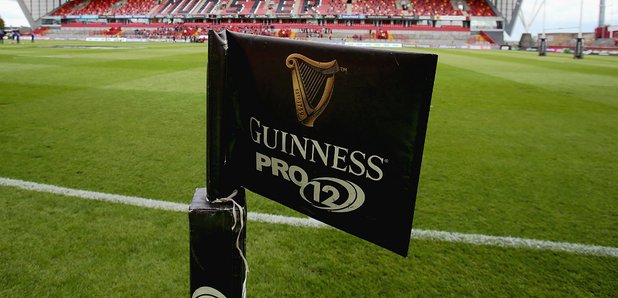 The Welsh regions are being joined by two new teams in an expanded Pro12.
South African franchises Toyota Cheetahs and the Southern Kings will join the league for the 2017-18 season.
The competition will be renamed as the Pro14 Championship and will be split into two conferences of seven.
Each conference will be made up of two Welsh and two Irish teams, with one representative each from Scotland, Italy and South Africa.
Cheetahs boss Harold Verster has described South African participation as "a whole new ball game'' for rugby in the country.
The Bloemfontein-based Cheetahs and Southern Kings have withdrawn from next year's Super Rugby tournament.
"There will be a steep learning curve for our coaches and players, but we are in it to win it," said Cheetahs chief executive Verster.
"We are proud to be trailblazers. There is a lot of excitement around the union about the opportunity, and we are already looking forward to kick-off.
The groups have been based on last season's results, with the Ospreys, Cardiff Blues, Munster, Connacht, Glasgow, Zebre and the Cheetahs in Conference A.
Last season's champions Scarlets, Dragons, Leinster, Ulster, Edinburgh, Treviso and the Southern Kings will line up in Conference B.
Teams will play each other home and away in their own section and face sides out of their own conference once.
The 21-game season will be completed by two additional rounds of matches, ensuring Welsh and Irish teams retain their current six derbies each. The Scottish, Italian and South African sides will play each other three times.
The Cheetahs and the Southern Kings will play only on Saturdays, and there will be five travel-free days before matches, while the South African franchises will not be able to qualify for Europe through their league placing.
Celtic Rugby and the South African Rugby Union said in a joint statement: "The agreement means that the Championship will take place across the northern and southern hemispheres and marks the first phase of expansion as the Pro14 becomes a truly global tournament."