Welsh Swimmer's Amazing Bottle Trick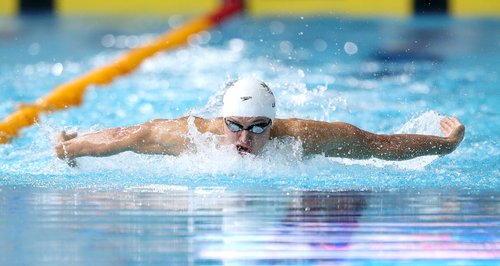 Welsh swimmer Ieuan Lloyd has wowed his teammates with an amazing trick with a bottle of water.
Gold medal winner Adam Peaty shared the video of the Cardiff swimmer managing to flip a bottle of water of the back of his neck, to land right-side-up on the table in front of them.
He gets an amazing round of applause and astonished gasps from his team-mates!
Bottle flipping, Olympic edition @ieuanlloyd1 #HeadInTheGame :@danwallace93 #TEAMGB #BringOnTheGreat pic.twitter.com/AkVxHR1wzu

— Adam Peaty (@adam_peaty) August 8, 2016