Daniel Has Won Some Christmas Carma Thanks To Nathaniel Cars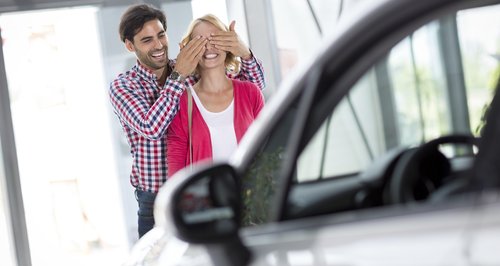 It's been revealed... we've surprised Daniel with the all new MG3 Style, thanks to Nathaniel Cars! Watch the video here.
This Christmas we're all about 'CarMa' again, treating those amazing people who really deserve something good to happen at this special time of year!
So, we've teamed up with Nathaniel MG, the UK's Number 1 MG dealer, to treat someone to a brand new MG3 Style, worth over £10,000 and delivered in time for Christmas!

And now the car has been delivered and we can reveal that it went to Danie Hanncockl, after the nomination from his partner Nyree Griffiths. After suffering a cardiac arrest during the birth of their second daughter, Nyree and their two girls fully depend on Daniel, and they wanted to give him something to say a HUGE thank you.
Take a look at their story and when we surprised them with the car in the video.
Get ready to inject some FUN into your life, with the new range of models from Nathaniel MG, designed and engineered in Longbridge, Birmingham.
Whether you want to stand out from the crowd with an MG3, the supermini hatchback with it's host of personalisation options, or one of the new generation MG6 models, call them now on 01656 360074 to book your test drive.

Nathaniel MG, David St, Bridgend CF31 3SA