Win The Gift Of Choice With A £250 St David's Gift Card
St David's Christmas 2017
00:31
Isn't there always someone at Christmas that you just can't decide what to get them? We are here to help you, why not give them the gift of choice... a gift card for St David's Shopping gives so much choice! You can enter to win one for £250 in time for Christmas.
A gift card is always a fab idea, as you are giving them the gift of choice. Especially as St David's has over 150 stores and restaurants to spend it in. So you can be sure whichever family member or friend you're buying for, they'll be able to give themselves a festive treat all on you. They could even use your gift just in time for all those January sales too.
When you can't decide what to get them, get them everything!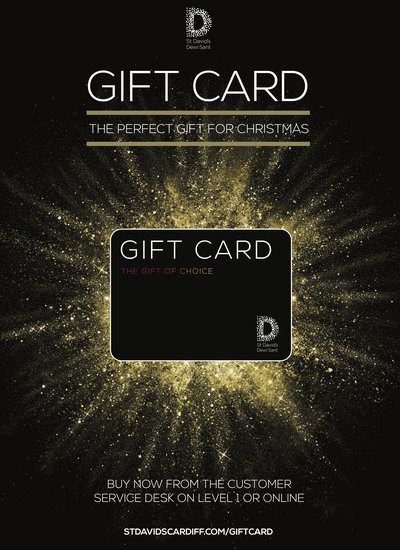 Win a £250 gift card!
You could be giving the perfect gift of a £250 St David's Shopping Centre gift card, or maybe it could be a gift to yourself?
Either way, we are giving one away over the next few weekends all in the run up to the big day. So make sure you listen to Jason Harold on Heart Weekends on 16th December 2017 and be ready to text in to 82122 with the answer to a question that Jason will be asking during the show.
*Get Heart Weekend Competition Terms & Conditions