Herts: Rare Pot Used As Doorstep Worth £30,000
17 April 2014, 09:33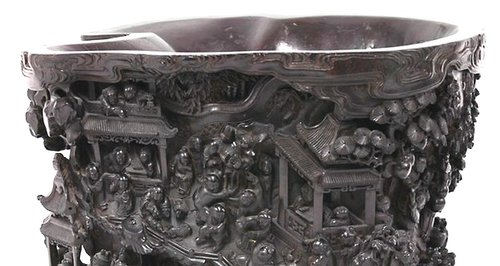 A rare Chinese pot that was being used as a doorstep has been valued at £30,000
The owners in Hertfordshire said it was on the floor of their cottage for as long as they can remember, but had no idea of its worth.

It depicts dozens of figures know as "The Hundred Boys" and is dated to the late 18th or early 19th Century.

Richard Harrison, of Sworders auctioneers, said: "The pot is a rare example of Zitan artwork and is intricately carved from a single piece of wood.

"As soon as we were able to share the details of this pot with our network in China it became clear that interest in this piece was going to be phenomenal. We expect our phone bidding lines to be fully booked and we know many Chinese specialists are travelling to our auction room to be able to bid in person. With that level of interest, we may well see it realise six figures."
It is being auctioned by Sworders at its Stansted Mountfitchet sale room in Essex on 29 April.