Would you live on Broadbottom Road?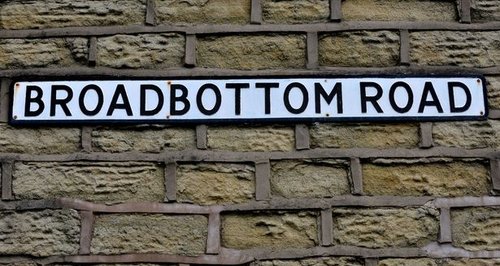 Houses on Broadbottom Road, Titley Close and Winkle Street are all worth less because people are too embarrassed to live there!
So on this morning's show we asked for the amusing street names you'd spotted.
Check out some of our favourites and tell us about any you've seen below.
Daniel x
Juls - Uranus Drive, Hemel Hempstead
Karen - Skidmore Way, Rickmansworth
Angie - Spooners Drive, Park Street
Susie - Trotters Bottom, Park Street
Emma - Ass House Lane, Harrow
Jenny - Trump Street, London
Tanya - Pantside Close, Wales
Ben - Winkle Street, Isle of Wight