Free Fruit Friday
30 April 2018, 12:00 | Updated: 30 April 2018, 16:21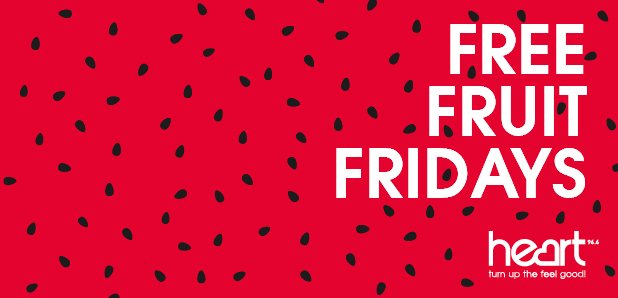 Heart Hertfordshire have launched Free Fruit Friday, a campaign to encourage children across Hertfordshire to consciously make healthy food choices.
Each Friday during term-time, The Heart Angels will be delivering fruit to our school of the week. One lucky school in Hertfordshire will receive fresh fruit, contributing to one of their five a day.
So what counts as one of your five a day?
For our children, the amount they should be eating depends on their age and size. Roughly, one portion is the amount your child can fit in the palm of their hand.
What this could look like:
- A handful of grapes
- One medium apple, banana or orange
- A large slide of pineapple or melon
- 1 – 4 dried apricots or prunes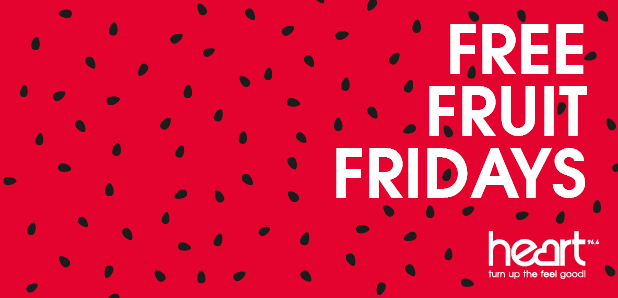 To be in with a chance of winning, all you have to do is answer the question below!