Old Guys Rule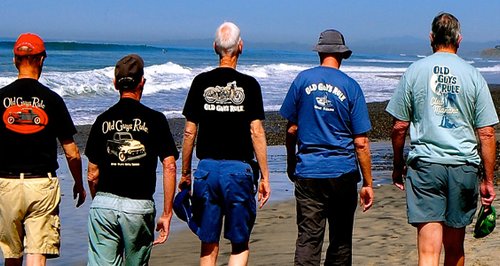 There comes a time in your life when comfort meets substance. When all your hard work seems to have paid dividends and the world is at your command.
All the things your hoped you could do someday you are doing. The toils of youth are now your experiences…..no longer the student but the teacher.
To celebrate your accomplishments there's "Old Guys Rule" - to be worn as a badge of honour for a life well spent, but not nearly over... They sell a whole range of men's clothes, accessories and gifts online and in stores across the UK.
Old Guys Rule was established in 2003 as a tribute to the legendary American surfer Doug Craig.
'Old Guys Rule' is now a massive success in the USA selling through speciality chain and lifestyle stores. In 2008 'Old Guys Rule' arrived in the UK. 'Old Guys Rule' has quickly established a strong hold in the hearts of the British public. It seems that even this side of the pond the baby boomers agree 'Old Guys Rule'!