British Canoeing
8 September 2017, 08:00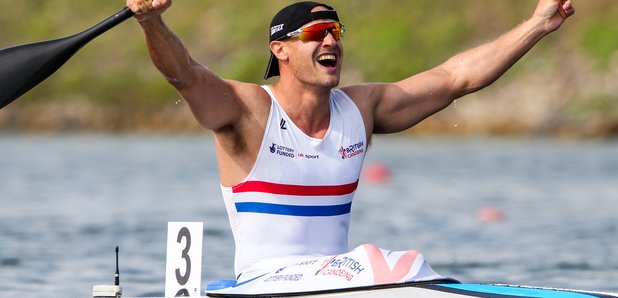 Want to get in to kayaking or canoeing! Find out how, here!
Getting Started:
Canoeing can be recreational or competitive. You can take it up to race and compete or as a hobby to travel and discover the water of Britain.
The sheer diversity of the sport means that canoeing has something to suit the needs and interests of everyone.
Clubs and centres are a great starting point to get into paddling. They are sociable and allow you to enjoy mastering the basic skills in a group environment. They cater for a whole range of ages and abilities. All equipment is provided, there'll be qualified coaches on hand and it will allow you to try out all sorts of different boats and disciplines.
Clubs and centres welcome new faces and many run special starter sessions aimed specifically at newcomers. A number of them will also offer skills courses allowing you to develop, learn and improve paddling techniques and basic safety considerations whilst out on the water.
If you haven't paddled before, an introductory course is a good idea and the Go Canoeing scheme offers starter sessions in England and Wales.
Head to the Go Canoeing Website for more information: https://www.britishcanoeing.org.uk/go-canoeing/
What do you need?
If you are planning on visiting one of our clubs or centres all safety equipment, paddles and canoe/kayaks required will be provided. You don't need to worry about buying specific equipment to get started but wearing appropriate clothing will ensure you have an enjoyable experience.
Licences: Many waterways require you to have a licence to paddle on them. Full information can be found here. The good news is if you are taking part at a club or centre they will already have these in place. If you are planning to head out on your own then if you purchase British Canoeing membership this includes a licence that allows you to paddle on 4,500km of waterways!
For more information on the British Canoeing Membership visit https://www.britishcanoeing.org.uk/membership/
One fantastic way to explore the waterways is through British Canoeing's canoe trails – with over 100 listed on the website, it is a great way to explore plenty of different routes, with details of everything you need to know before you head out onto the water. https://www.britishcanoeing.org.uk/go-canoeing/trails-challenges/canoe-trails/
Basics explained:
Canoeing – If you are using a single blade paddle you are canoeing. When you get more advanced many forms of canoeing will require you to be positioned on your knees but to begin with most people will be seated in a traditional type of boat called an open canoe.
Kayaking – In all forms of kayaking you use a double bladed paddle and will be in a seated position with your legs in front of you. This is the kayak.
Competition and fitness:
From the explosive power needed for Canoe Sprint, to the endurance required to tackle a Canoe Marathon event, the world of canoeing offers you a wide range of competitive disciplines, each providing its own specific challenges and health benefits.
It means whatever you're looking for, there's a type of canoeing to suit you. For example:
Canoe Slalom calls for speed and precision
Canoe Freestyle is like gymnastics on the water.
Canoe Polo combines paddling and ball handling skills with an exciting contact team game, where tactics and positional play are as important as the speed and fitness of the individual athletes.
For more information on all canoeing disciplines – visit https://www.britishcanoeing.org.uk/about-canoeing/types-of-canoeing/competition-fitness/
International Success:
British Canoeing is a highly successful sport on the international stage, with numerous gold medals won at the most recent Rio 2016 Olympic and Paralympic games.
Canoe Sprint athlete Liam Heath won gold in Rio for his performance in the K1 200m, whilst Joe Clarke also won gold for after an impressive performance in the K1 Canoe Slalom discipline.

Jeanette Chippington and Emma Wiggs both secured gold medallist in the Paralympics, and along with Liam Heath have recently become 'Grand Slam' Champions, with the trio winning gold in Rio, before triumphing in the 2017 World and European Championships.

For everything British Canoeing, visit https://www.britishcanoeing.org.uk/ or find British Canoeing on Facebook and Twitter @BritishCanoeing.