Day 3 - Heart's Kayak Challenge Blog
4 October 2017, 07:23 | Updated: 5 October 2017, 07:10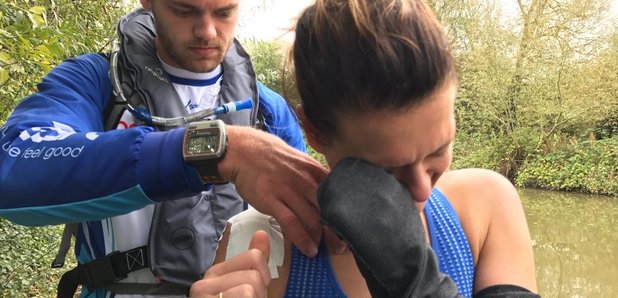 Track Gem's progress on Day 3 of Heart's Kayak Challenge with Selco
On day 3, Gemma is leaving Leighton Buzzard hoping to make it to Northampton. After picking up a shoulder injury on day 2, we're not sure how today will go. You can follow her progress here:
After she got to her hotel room, Gemma recorded this message...
What a day 3 was! She made great progress but it wasn't easy
Gemma and coach Ryan have an amazing way of keeping their spirits up.
She's determined but has had lots of issues today
Today is going much better but Gemma is still really struggling with her shoulder. Find out where she is... https://t.co/4wwF1pksX3 pic.twitter.com/SliZ0iaF1t

— Heart Breakfast (@HeartBreakfast) October 4, 2017
There she goes... Gemma has set off for Day 3 of Heart's Kayak Challenge with Selco!