Heart's Strive To The Summits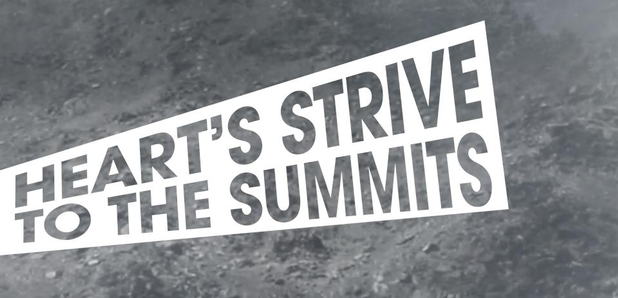 A Team of Truly Inspirational People Took On 3 of Britain's Biggest Mountains, powered by Virgin Care Private
We took our fundraising to new heights as Heart Breakfast's Ed James accompanied a team of truly inspirational people to the top of 3 of Britain's biggest mountains... Snowdon, Scafell Pike and the ultimate peak.. Ben Nevis. Check out the highlights below
On Tuesday 2nd October the team tackled the Welsh monster that is Snowdon, at a staggering height of 3,500 feet. The conditions were awful and the journey took much longer than they anticipated. They then headed to northern England to take on another 3,000 feet with Scafell Pike. It's known for its tricky navigation and tough terrain but there was no predicting the weather the team encountered. The team were delayed for hours as there was a visibility. This meant the team didn't arrive in Scotland until midnight. With little sleep, Team Ed then took on the biggest of the 3… Ben Nevis, Scotland. The 4,400 ft beast is famous for its turbulent wind and storms, and we're not just talking coat weather!
The team represented just a few of the incredible small charities Global's Make Some Noise is supporting in 2018. It was an incredibly emotive yet uplifting journey. One of the incredible individuals who came along was Joshua from The Joshua Tree, he told us why your donations mean so much to small charities...
This was the moment the team reached the top of Ben Nevis and Facetimed Matt...
Every penny you pledge goes directly to our charity Global's Make Some Noise which was set-up to help change young lives and give charities a voice.