Discover The Magical Lantern Festival in Birmingham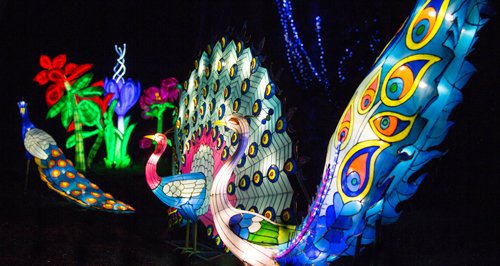 A new family show is heading to Birmingham Botanical Gardens that's set to light up the festive season...
Magical Lantern Festival, which debuted in London earlier this year and was nominated for four prestigious Event Awards, is coming to the Midlands from 25 November 2016 until 2 January 2017, for a festival of light and illumination.
A spectacular fusion of art, heritage and culture, visitors will enter Christmas at Birmingham Botanical Gardens through a giant 12-metre wide lantern entrance, before following a stunning trail around the gardens.
From Santa and his reindeers to flowers and animals, these giant lanterns will light up the beautiful ponds, woodland, gardens and pathways of the Birmingham attraction.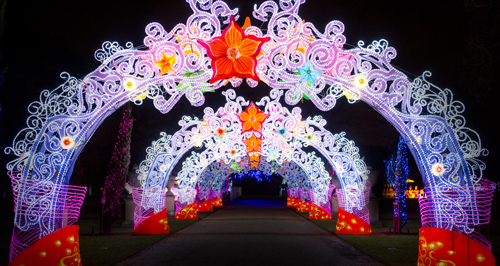 These unique, artistic and beautifully constructed installations are tailor made designs produced in China, and brought over to Birmingham especially for the event.
There will also be a giant Christmas fairy themed area, spanning an impressive 500 square metres across the garden landscape, with a floating fairy surrounded by beautiful butterflies and a garden floor awash with thousands of brightly lit tiny lights.
Christmas at Birmingham Botanical Gardens is the perfect festive event for families and groups of friends, bringing Chinese culture to life in the heart of the Midlands. There will also be a range of international street food and drink on offer.
Don't miss out! Get your tickets now...