Where can I see Gemma?
5 October 2017, 15:15 | Updated: 6 October 2017, 07:12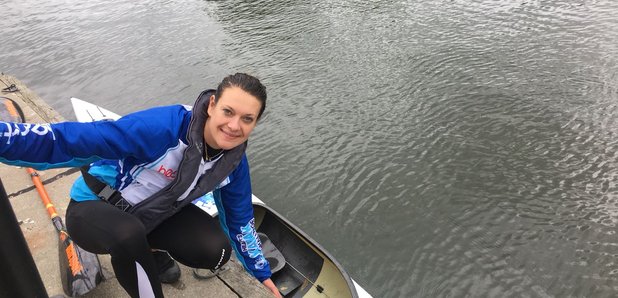 We'd love you to go and support Gemma on Heart's Kayak Challenge with Selco Builders as she finishes on Friday
We'd love you to go and support Gemma and the Heart Breakfast Team as they return journey across the West Mids into the Canal House in Birmingham.
On Friday morning, Gemma will set off from Royal Leamington Spa heading towards Warwick where she'll see the famous Castle on the hills.
She'll then head to Hatton where she'll take on the fearsome Hatton Locks - 2 miles worth of locks. Her journey will then take her through Little Shrewley & Rowlington before entering Lapworth.
From Lapworth, she will travel through Knowle and Solihull passing Jaguar Land Rover into Olton. She'll see the sights of South Yardley before moving on to Small Heath and entering Birmingham City Centre.
She will pass The Blues Ground before snaking Birmingham City and Aston Universities' Campuses. She'll then follow the curve of the canal passing Birmingham Children's Hospital and Birmingham City Council before reaching Arena Birmingham. From there, she will pass The ICC and Symphony Hall where she'll reach her final destination - The Canal House.
The whole of the Heart team will then welcome Gemma and celebrate this incredible achievement. You can join us at the Canal House in Birmingham or listen to Gemma's homecoming from 4pm with Steve on Heart's Drivetime.
We can't tell you exactly what time Gemma will be in each place, as her speed will vary throughout the day so check out our tracker below and @heartbreakfast on twitter for the latest timings.
You can track exactly where Gemma is below: