100 Firefighters Tackle Wolverhampton Factory Fire
26 January 2017, 12:44 | Updated: 26 January 2017, 12:45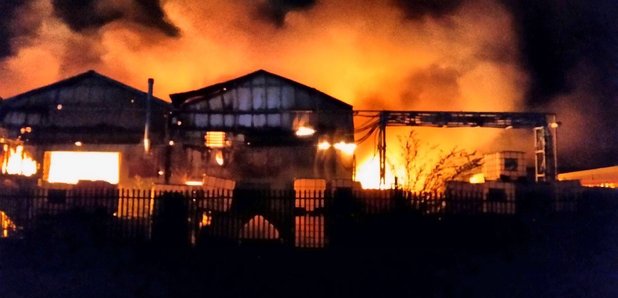 Around 20 appliances were called to deal with a fire at a factory in the Black Country overnight.
The fire at Alliance Paper and Tissue off Wobaston Road in Fordhouses in Wolverhampton started just before 11.45pm on Wednesday night.
At its height, more than 100 firefighters were involved. That's since been scaled back to 25 but West Midlands Fire Service are expected to stay on the scene until tomorrow (Friday 27th).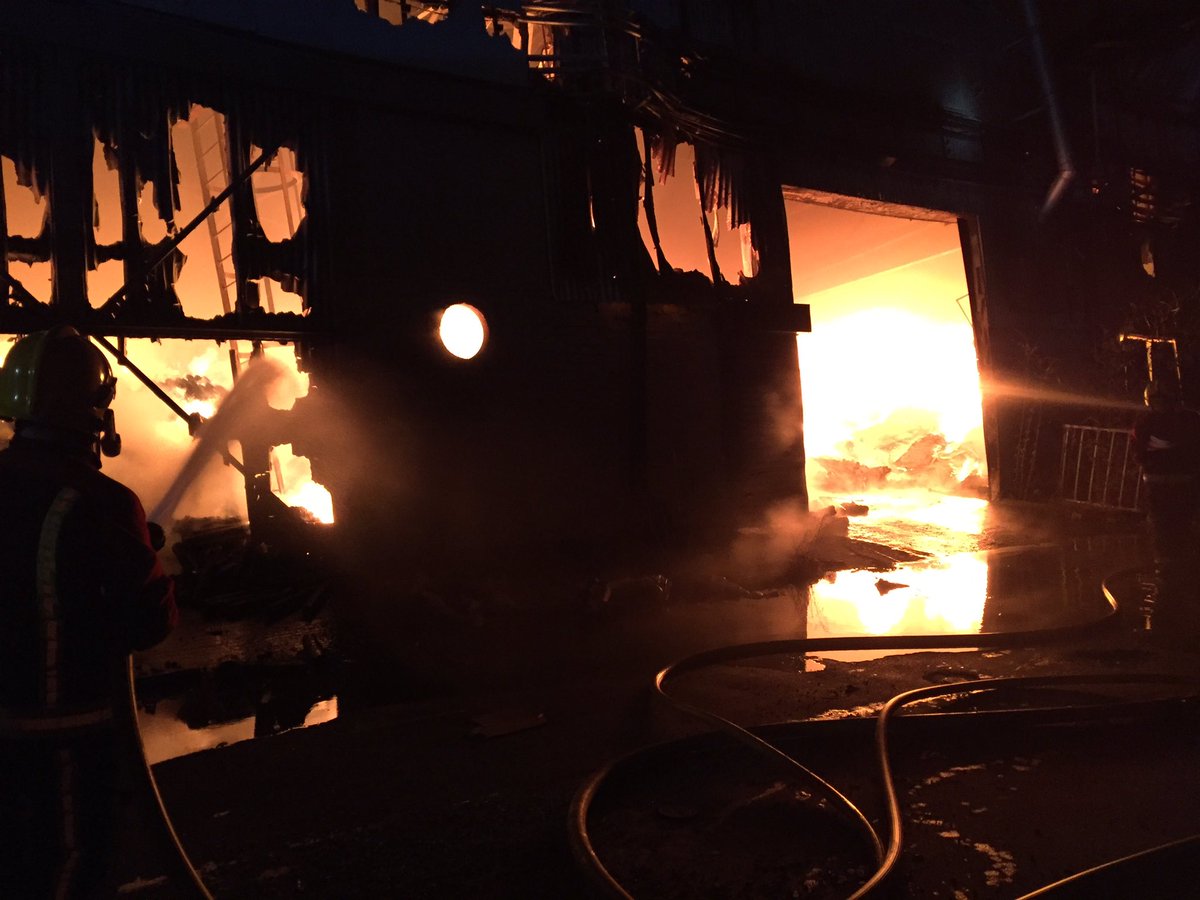 Area Commander Steve Taylor described the fire as "intense". It involved an entire factory and its stores of paper, plus a significant amount of stored chemicals.
"Once the scale of the incident was clear, we very quickly increased our resources at the scene to bring it safely under control.
"Our crews faced significant challenges, including a damaged gas main which was burning in two places inside the affected building.
The sheer size of the site was also a key consideration in our operations, as well as the need to protect a neighbouring aerospace company which was just 10 metres away.
"We worked very closely throughout the night with representatives of the neighbouring firm and our partner agencies including the gas and electricity companies.
"Fortunately, the wind direction was in our favour, but we had contingency plans and resources in place in case the weather conditions changed and there was a more direct threat to the aerospace site. I'm pleased to say it was able to open and operate when staff arrived early this morning".
The cause of the fire has yet to be established.