120 Pupils Punished For Wearing 'Wrong' Shoes At Staffordshire School
1 November 2017, 14:23 | Updated: 1 November 2017, 15:03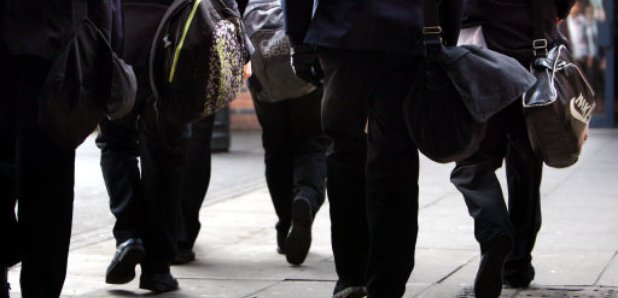 120 pupils are being punished at one school in Staffordshire for wearing the wrong shoes.
The Hart School in Rugeley, Staffordshire, said the students had breached a long-standing "no trainers" rule which classifies black leather Converse shoes as pumps.

Around 20 children were taken home by their parents as a result of the enforcement action at the school on Monday, following the half-term break.

The school's policies say footwear must be plain back leather or look like leather, be fully polishable and have no logo.

A spokeswoman for the school said: "At the Hart School we are committed to improving our standards in every aspect of our school life

"By upholding a high standard of school uniform we are promoting the best behaviour and raising educational standards.

"The school expects all of its students to wear the correct uniform detailed in our published guidelines.

"The school actively works with parents and carers to ensure that students are able to attend school dressed appropriately as per our policy."