15-Year-Old Jailed For Taking Shotgun Into Nuneaton School
8 September 2017, 17:16 | Updated: 8 September 2017, 18:17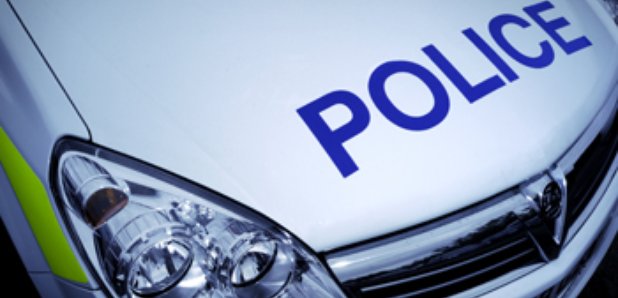 A court's heard a teenager who took a loaded shotgun into a school in Warwickshire was "moments away" from a mass shooting.
Warwick Crown Court heard that the 15-year-old boy was "seconds away" from opening fire - after loading two cartridges into the gun and putting in ear defenders - but instead dialled 999.

The youth, who cannot be named, was arrested by police at Higham Lane School in Nuneaton, Warwickshire, in June after breaking down the weapon.

The court heard a 999 call handler "averted disaster" by questioning the boy about his mental state and instructing him to dis-assemble the double-barrelled gun, and place it outside the room he was in.

As well as pleading guilty to having the gun with intent to endanger life, the youth admitted possessing 200 rounds of ammunition with intent to endanger life, and possession of a lock-knife.

Judge Andrew Lockhart QC was told the youth hid the barrel of the gun in his trousers as he walked to the school - having taken it from a secure cabinet where it was legally stored by a relative.

Passing sentence, the judge accepted the boy was suffering from depression, an anxiety disorder and feelings of hopelessness, which he had not shared with anyone.

The judge told the youth: "In interview, you were frank and told the police that you took the gun to school that day intending to harm people.

"At that time you were in a room, angry to the point of being prepared to use serious and lethal force, armed with a loaded shotgun and 200 cartridges.

"You had a face covering and a knife and you were making yourself ready to shoot at anyone. All who might have been a target would have been wholly innocent victims without any argument with you.

"Had you begun to shoot I have no doubt serious injury and death would have resulted and it is impossible for me to predict how many might have been hit.

"The event was, on your own admissions made at the time, just a moment away.

"A moment in time separated the pupils and staff of this school from being the subject of a terrible event and a shooting that would have taken a dreadful place in the history of truly wicked crimes committed in this country."

The judge, who sat in the body of the court rather than at his bench as he passed sentence, said of the offence: "Even if it was a cry for help, it could have been so very different.

"Despite your age, your offence is so serious that nothing but a substantial custodial sentence can be justified."

Defence barrister Delroy Henry had told the court the boy was receiving ongoing support, including from mental health teams, with a view to rehabilitation.

Mr Henry told the court: "This was a relatively self-contained incident.

"It started with a loss of good sense but it ended because of him, because he called the police and they gave him instructions to disarm himself and he followed those instructions to the letter."

The boy, whose parents were present in court, appeared in the dock wearing a suit and tie.

He was told he will serve up to half of his sentence in custody before being released on licence for remainder of the term.