2,000 Homes In Worcestershire Told Not To Drink The Water
30 September 2017, 07:42 | Updated: 30 September 2017, 08:14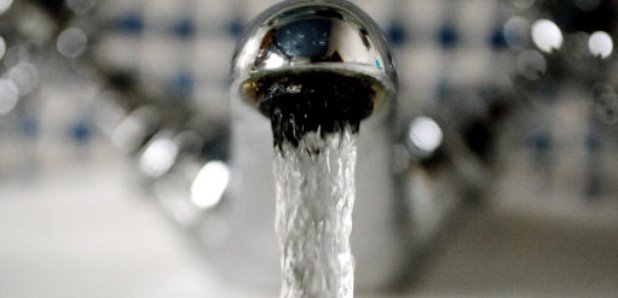 Thousands of people living in a Worcestershire town are being told NOT to drink the water.
Severn Trent is also asking those in Tenbury Wells not to brush their teeth or prepare food with it either - as a precaution.
Bottled water is being handed out at the swimming pool and hospital this morning.
See a full list of postcode affected:

In a statement on tehir website Severn Trent told customers: "As a precaution we're asking our customers in the Tenbury Wells area who live in either the WR15 8 postcode or the SY8 4AU postcode to not drink their water supply while we investigate a potential issue. We're providing free bottled water for those people in the affected areas, this will be available to collect from the car park of Tenbury Community Hospital, WR15 8AP and from the car park of Tenbury Swimming Pool, WR15 8SF, from 8.30am. We also know that some customers are seeing intermittent supplies - again we can only apologise for this and reassure you that we are doing everything we can to get this sorted.
"Customers in the affected areas are being asked not to use the water for drinking, preparing food or brushing their teeth.
"It can still be used for bathing and flushing the toilet, but take care when bathing young children in case they accidentally drink the bath water.
"We had a burst pipe in the area and we believe a very small amount of floodwater may have gone back into the pipe. The repair to that pipe has now been completed and we're working to get everything back to normal. This might take a little while and that's why we're advising people not to drink their water as a precaution at this time.
"We're really sorry for the inconvenience this will cause and we've been working through the night to get the issue resolved as quickly as possible.
"The two collection points will be open from 8.30am and we'll have more than 30,000 bottles available so there will plenty for everyone. We'll also be delivering bottled water to vulnerable people on our priority list who need water for medical reasons.
"We'd just like to say how sorry we are that this has happened and can assure you we're doing everything we can to get everything back to normal as quickly as possible."
The water company have also put up a list of commonly asked questions and their answers on their webiste:
https://www.stwater.co.uk/news/news-releases/customersinthetenburywellsareaadvisednottodrinktheirwater/