Model Behaviour For 7 Year Old Double Amputee From Birmingham
7 August 2018, 06:43 | Updated: 7 August 2018, 07:05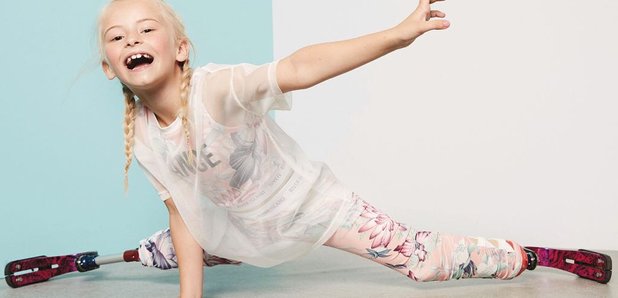 Daisy Demetre is the face of River Island's children's active wear after winning a competition
The 7 year-old from Northfield was born with birth defects which lead to an operation where both legs were amputated.
But that hasn't stopped the determined schoolgirl, who entered a competition to join Zebedee Management.
7 year old model Daisy Demetre from #Birmingham is taking the fashion world by storm

The double amputee is the face of @riverisland children's activewear after winning a comp (Insta Credit: daisy_maydemetre_zebedee) #HeartNews pic.twitter.com/s2DtYYpYWG

— West Mids News (@HeartWMidsNews) August 7, 2018
She won the competition with Zebedee Management, which specialises in working with clients with disabilities, before becoming the face of River Island active wear for children.
Since then, Daisy has even walked the catwalk at London Fashion Week.
[Photo Credit: River Island]