£80m To Be Spent On National Battery Facility In Coventry
29 November 2017, 15:18 | Updated: 29 November 2017, 15:23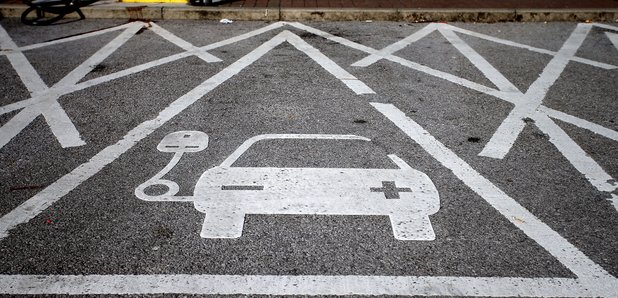 The government have announced £80m is to be spent on a new battery facility in Coventry.
The aim is to make the UK the world leader in making batteries for electric vehicles.
The centre will be built in the Coventry and Warwickshire area in partnership with the University of Warwick.
Business and Energy Secretary, Greg Clark said: "Battery technology is one of the most game-changing forms of energy innovation and it is one of the cornerstones of our ambition, through the Industrial Strategy and the Faraday Challenge, to ensure that the UK leads the world, and reaps the economic benefits, in the global transition to a low carbon economy.

"The new facility, based in Coventry and Warwickshire, will propel the UK forward in this thriving area, bringing experts from academia and industry together to deliver innovation and R&D that will further enhance the West Midlands' international reputation as a cluster of automotive excellence."
The city fought off a bid from Sheffield to win the money for the centre.
Professor Lord Bhattacharyya, Chairman of WMG said: "We are delighted to have been successful in the bid to create this new national battery facility here in the Midlands.
"Working with industry and the supply chain we will develop and expand battery R&D which will see the creation of skilled jobs and developments within the automotive sector.

"Having a 37 year track record of working jointly with industry to innovate, and as leaders, for over 10 years, in battery development, WMG are poised to continue to drive forward battery innovation and help create growth and employment in the UK."

"Coventry and the sub region has a significant contribution to make in the delivery of the UK's national industrial strategy, being in a strong position to lead the advancement of battery development, and vehicle electrification and autonomous vehicles. It will be at the heart of the drive to make the city a smart motor city."