92 Knives Handed To Warwickshire Police Stations In One Month
23 October 2017, 06:00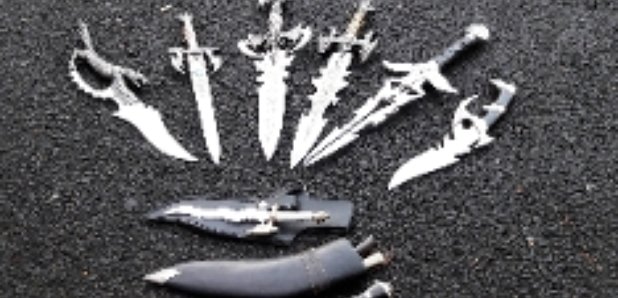 Since 16th September, 92 knives have been surrendered to police stations in Warwickshire as part of a nationwide campaign.
West Mercia and Warwickshire police organised the four week campaign, leading up to 16th October, as an opportunity to allow people to surrender knives anonymously.
Chief Inspector Sharon Canning said: "The streets of the Warwickshire and West Mercia policing areas are safer following this campaign. Each knife surrendered represents one less chance of another life being ended or ruined by knife crime".
The campaign formed part of the national operation 'Sceptre', which is designed to reduce the number of knife crimes, and those affected by them.
Whilst 92 knives were surrendered in Warwickshire, Inspector David Kettle of Warwickshire Police told Heart: "Knife crime is actually quite small compared to other areas of the country; it's not a massive concern in Warwickshire".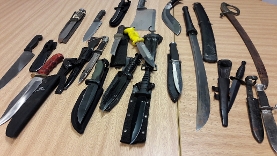 Over 600 knives have been handed in as part of the national operation, with machetes, bullets and a samurai sword adding to the surrendered items.
All the knives will be taken to the British Ironwork Centre in Oswestry, where they will be used to form a plinth for a 20-foot high guardian angel sculpture being built in memory of those who have lost their lives to knife crime.