Baby Found After Birmingham Car Jacking
19 July 2018, 17:39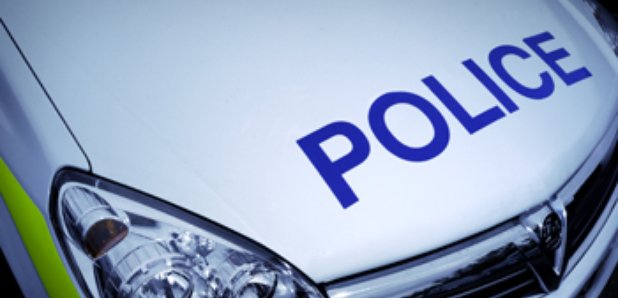 A four-week-old baby girl who was inside an Audi when it was taken in a car-jacking in Birmingham has been found safe.
Dozens of officers had been deployed to search for a grey Audi A3 S-line in connection with the incident, and social media flooded with a police public appeal for help, on Thursday afternoon.
The car was targeted in Marie Drive, Acocks Green, in Birmingham, just after 4pm on Thursday, in an incident which left the baby's mother needing hospital treatment.
However, just after 5.15pm, West Midlands Police said: "GREAT NEWS! Baby found safe and well.
"The four-week-old was left at a health centre and will shortly be reunited with her mother who has been taken to hospital after sustaining leg injuries in the car-jacking."
The hunt for the car was on-going and the Audi is thought to have been travelling towards Solihull when last sighted.
Here's how it unfolded:
Dozens of officers are currently responding to a car-jacking in #AcocksGreen where a 4-week-old baby girl was still in a car seat in the back - more details to follow

— WMPBreaking (@WMPBreaking) 19 July 2018
We are urgently looking for a grey Audi A3 S line with the reg no. BJ66 YLV in connection with the car-jacking from Marie Drive in #AcocksGreen just after 4pm.

— WMPBreaking (@WMPBreaking) 19 July 2018
Extensive police resources are looking for the car and are asking you for help - call us on 101. We believe they travelled towards #Solihull.

— WMPBreaking (@WMPBreaking) 19 July 2018
We would also ask you to look out for the child in case the offenders have realised what they have on board and abandoned her. Our priority is the baby's safe return. Call 101.

— WMPBreaking (@WMPBreaking) 19 July 2018
GREAT NEWS! Baby found safe and well! The 4-week-old was left at a health centre and will shortly be re-united with her mother who has been taken to hospital after sustaining leg injuries in the car-jacking.

— WMPBreaking (@WMPBreaking) 19 July 2018
Mum and baby will be re-united shortly, but we still have officers looking for a grey Audi A3 S line after the car-jacking in #AcocksGreen - have you seen it? Call 101

— WMPBreaking (@WMPBreaking) 19 July 2018