Battle of Somme - 100 Years On Anniversary
A remembrance service has taken place at the National Memorial Arboretum in Staffordshire to mark a 100 years since the Battle of the Somme.
The Battle of the Somme began 100 years ago today when British troops climbed out of their trenches to attack the French Army. 19,240 British troops were killed in the first day alone with almost 60,000 casualties. More than a million men would be killed or wounded on both sides over the course of the 141-day offensive.
The service at the National Memorial Arboretum in Staffordshire was one of many events going on to remember and honour the victims of the brutal offensive which started in northern France on July 1 1916.
School children blew whistles to mark the moment troops would have climbed over the trenches.
At 7:28 the nation stood quiet to honour and remember the moment hundreds and thousands of British, Commonwealth and French troops would have ran over the top of the trenches into no mans land.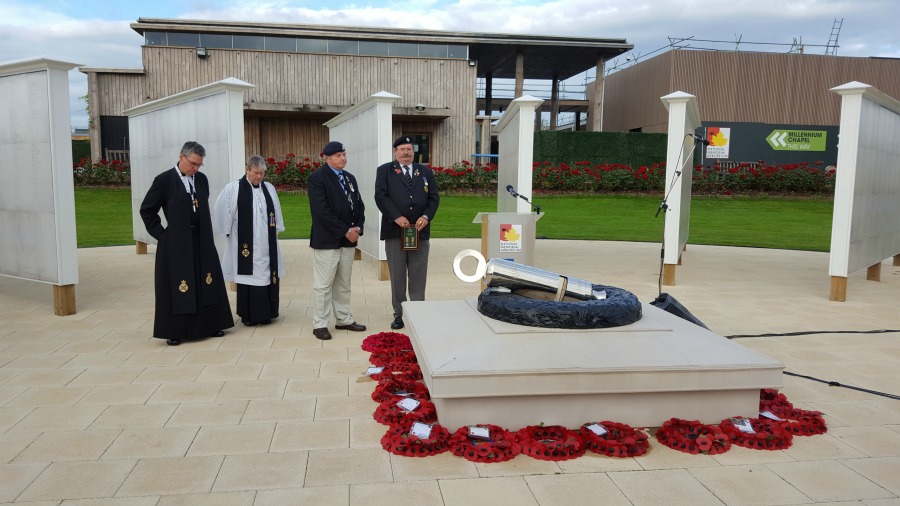 Elsewhere in remembrance, senior royals and politicians led tributes to the dead of the Battle of the Somme, as the nation fell silent on the anniversary of the bloodiest day in British military history.
Prime Minister David Cameron, French president Francois Hollande, the Dukes and Duchesses of Cornwall and Cambridge, and Prince Harry, led 10,000 guests gathered at the Thiepval Memorial to the Missing of the Somme that towers over the battlefield in France.