Birmingham Breast Surgeon Struck Off
25 July 2017, 15:59 | Updated: 25 July 2017, 16:18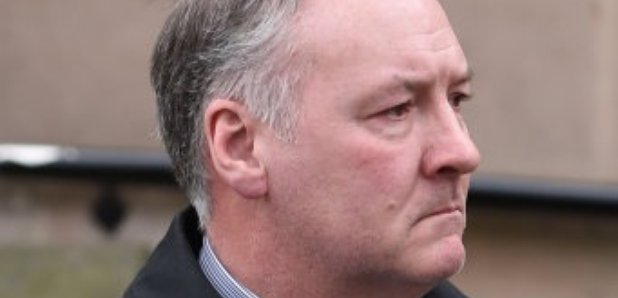 A Birmingham surgeon jailed for carrying out unnecessary breast operations on patients has been struck off the medical register.
The actions of Ian Paterson, 59, were "serious'' and "intentionally harmful'' over a period of 14 years and "fundamentally incompatible'' with the medical professional, a tribunal has ruled.
His failure to acknowledge any of his faults showed a lack of insight that indicated he still posed a serious risk to patients, the medical practitioners tribunal also concluded.
Paterson was sentenced in May to 15 years in prison after he was convicted by a jury of offences of wounding with intent and unlawful wounding against the 10 patients.
His trial at Nottingham Crown Court heard harrowing evidence from the nine women and one man who were treated in the private sector between 1997 and 2011 at Little Aston and Parkway hospitals in the West Midlands.
Paterson did not attend the disciplinary hearing in Manchester and was not legally represented, although he was made aware of the proceedings by post to HMP Nottingham.
The tribunal heard that Paterson did not oppose the proceedings and had expressed a wish to be erased without the need for a hearing.
Announcing the consultant surgeon's erasure, tribunal chairwoman Valerie Paterson said: "Mr Paterson's actions were serious, intentionally harmful and took place over a protracted period of time.
"He deceived patients, and fellow professionals, by communicating that the patients were at risk of cancer and needed to undergo procedures.
"He then undertook and charged for these procedures, none of which were necessary for the maintenance of their health.
"Mr Paterson exploited the trust that was put him in as a doctor, for his own gain.
"As a result, the patients involved have suffered, and continue to suffer physical and psychological consequences.
"In all these circumstances, the tribunal concluded that Mr Paterson's conviction, and the actions which led to his conviction, render him fundamentally incompatible with continuing to be a doctor.''
She added that the panel had seen no evidence of an apology or remorse on behalf of Paterson.
Ms Paterson continued: "It (the panel) noted that he maintained his innocence throughout the police investigation and throughout his trial. The tribunal is satisfied that there is a risk of repetition, if given the opportunity.
"It considered that this lack of insight into actions would indicate that he still poses a serious risk to patients.
"It was also conscious that Mr Paterson's actions have had a reputational effect, in that they have damaged the trust patients put in doctors, and have potentially damaged the trust put in doctors as a whole, by the wider public.''
Paterson's jail sentence has been referred to the Court of Appeal by the attorney general to assess whether the term of imprisonment was unduly lenient.
In 2012, more than 700 patients of Paterson, who also worked in the NHS, were recalled after concerns about unnecessary or incomplete operations.
Charlie Massey, chief executive and registrar of the General Medical Council, said: "I am pleased that Ian Paterson has today been removed from the medical register, and can no longer do harm to patients.
"His terrible actions went unchecked for too long because managers and colleagues had their concerns but did not speak up.
"Indeed, it took brave patients to bring these issues to our attention whereupon we took action to suspend him, investigate and refer the matter to police.
"Over recent months I have listened to victims' stories unfold and have been appalled at the impact that his actions have had on so many lives.
"I hope that today's decision by the Medical Practitioners Tribunal Service provides some element of closure for those affected.
"Although the world is a fundamentally different place now, where we have measures to tackle acts such as this much earlier, I am determined that we will leave no stone unturned to help the health system learn lessons from this case.
"One of those lessons must be how concerns about healthcare professionals are shared between clinical staff and managers, and between the private sector and the NHS. We will do everything possible to support that learning.''