Birmingham Pub Bombings Families Won't Attend New Inquests
27 July 2017, 10:22 | Updated: 27 July 2017, 10:26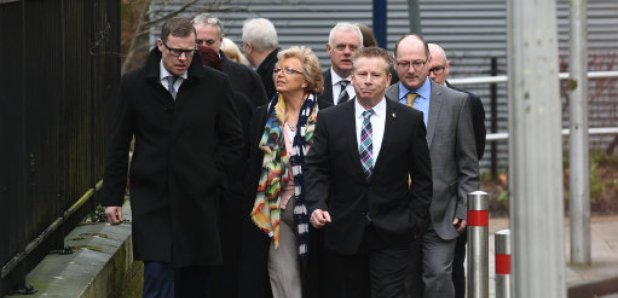 The campaign group who fought for new inquests into the deaths of 21 people in the Birmingham Pub Bombings say they won't now go to the hearings.
Justice 4 the 21 have made the decision after the coroner decided those suspected of the IRA bombing in 1974 would not be named.
In the statement, the group said its decision was based on the fact that material held by Devon and Cornwall Police, who reviewed the original criminal investigation, had not been disclosed to the families.
The relatives also made reference to a recent BBC interview with self-confessed IRA bomber Michael Hayes, saying "it remains unclear how the information provided by PIRA (Provisional IRA) bomb-maker Mick Hayes will be investigated and by who''.
It said that, even if that material was disclosed, it would seek a judicial review of the coroner's ruling on the scope of future inquests.
The campaigners' statement concluded: "Until the material held by the coroner relating to the investigation by the Devon and Cornwall Police is disclosed, we can no see point in endorsing through our presence, and through the presence of our legal team, this inquest.''
Justice4the21 have said they will be seeking crowd-funding to back their bid for a High Court review of the coroner's decision.
The latest in a series of pre-inquest hearings is set to start on Thursday morning, ahead of fresh inquests which are expected to start in September.
Lawyers for 10 of the bereaved families, KRW Law, said they had written to the coroner, Peter Thornton QC, on Tuesday, to request the latest hearing be vacated.
In a statement it said: "We made this request on the basis that we asked the coroner to disclose to all the interested persons - including our clients - the material he examined from the Devon and Cornwall Police investigation of the bombings and the subsequent West Midlands Police inquiry.
"The coroner relied on this material in part to rule out of scope the issue of perpetrators, which would include the recent comment by self-confessed PIRA bomb-maker Mick Hayes."
It concluded: "As this is the final opportunity for an independent human rights compliant investigation into the bombings, this inquest must be as inclusive as possible, otherwise our clients fear it will deliver only what is already in the public domain.
"Important issues such as perpetration of the bombings will be allowed to remain a matter not subject to public scrutiny and remain at the fringes of society subject to myth and rumour for years to come.
"This position would be most detrimental to our clients and to wider society."