WATCH: Birmingham Teen Jailed Following High Speed Pursuit
23 December 2017, 06:08 | Updated: 23 December 2017, 06:19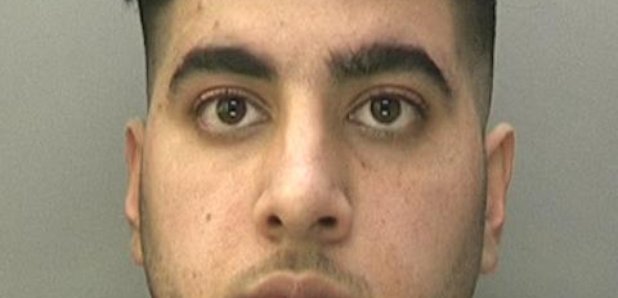 A teenager - who drove at speeds of up to 90mph in Birmingham - has been jailed for three months.
Isa Hanif - of Aubrey Road in Small Heath - drove through red lights and on the wrong side of the road after police spotted he didn't have insurance.
The 19-year-old - who was also banned from driving for 12 months and ordered to complete an extended driving test - sped off after officers pull him over to seize his car in Tysley in August.
Police Constable Rob Lattimer from the force's road policing unit, said: "Hanif hit speeds of above 90mph and such reckless behaviour put himself and other road users at risk and it's very fortunate no-one was injured.
"When officers stopped his vehicle, there was a struggle as Hanif tried to fight officers trying to arrest him.
"The vehicle was originally pursued on suspicion it was stolen, but the VW turned out to belong to a family member and Hanif only tried to escape as he wasn't insured, which was absolute madness."